Experienced ski club organizers offer advice for planning your winter outing
Who better to provide advice for your group ski outing than seasoned planners themselves? We've reached out to ski club organizers from across the nation for their wisdom regarding the daunting task of winter sports group planning.
Q: What emerging trends in winter sports group travel should we be aware of?
An overwhelming number of responders observe that groups increasingly want a rounded experience that integrates dining and local culture along with skiing. Charlie Levey of Huggers Ski Club
in Rochester, New York writes says "there's increased interest in satellite activities such as snowmobile tours, horseback riding and fly fishing," and that planners can mistakenly "choose an area not suited to the demographics of the targeted group—difficulty of trails, accommodation amenities and local ski town ambience."
Remember that you're not just choosing a mountain to ski, but a town and resort to experience, and factor that into your final decision. "First and foremost, you need to plan a trip to a destination you love and want to share with others," says Nancy Duquette, vice president of the Seacoast Ski Club in Portsmouth, New Hampshire. "This is your party, and you are their leader."
Another emerging trend is extended visits; long weekend excursions and day trips are increasingly giving way to weeklong outings. With higher charges for group airfare and crowd sizes difficult to predict due to influxes of day-trippers, larger parties are opting to book longer stays and wait for ideal conditions. "A trend is to book full weeks instead of three to four days," says Brian Porter, of Ski Wisconsin. "Weekends have become way too busy on the slopes, and you're granted more time to buy passes that allow you to ski at multiple places."
If you follow Porter's advice and decide to invest in a longer trip, your extended stay can be rewarded with visits to multiple properties that bundle together lift tickets. Popular programs include the Epic Pass (which grants access to Beaver Creek, Aspen and eight other resorts) and the Mountain Collective (a collection of high-altitude options such as Jackson Hole, Sun Valley and Alta). Midwestern and East Coast groups should consider the M.A.X. Pass, which works on slopes in Wisconsin, Minnesota and New York.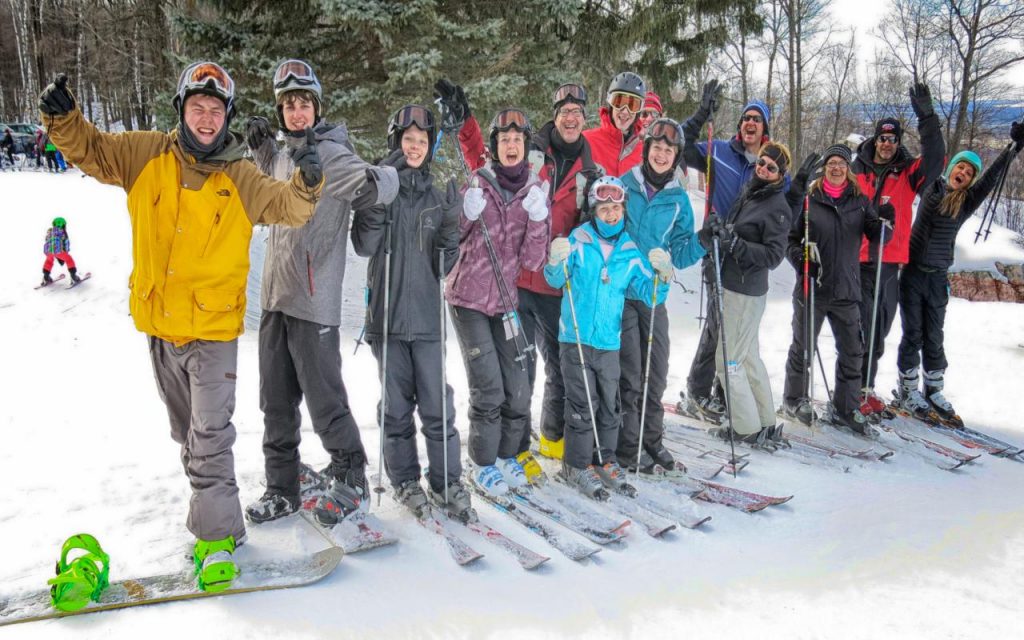 Q: Are there any logistic or financial mistakes you see groups make, and how can they be prevented?
Our responders emphasize that advance planning is crucial. "I see groups paying way too much for their trips because they don't plan far enough ahead," says Porter. "Sadly, in order to get reasonable deals on lodging, passes and equipment, you need to be planning and (in some cases) paying for trips in spring for the next winter."
Another advantage of this early planning is the possibility of a direct flight, which can significantly cut down on logistical snafus that can occur when changing planes. Lee Olson, former president of the Traverski Ski Club in Rochester, Minnesota, recalls connecting flights that went awry and could have easily been avoided with a direct flight. His club's trip from Minneapolis to Montrose, California involved a plane change, and "the airline did not use a large enough plane, so it was overweight with our ski equipment. We watched them remove all our skis, boards and boot bags. Our stuff arrived late the next day, so we had to rent equipment." Avoid this potential pitfall by emphasizing the benefits of a direct flight with your group, even if it may cost extra.
Dave White, the trip coordinator for the Red Eye Ski & Snowboard Club in Eau Claire, Wisconsin, believes the biggest mistake is groups marketing their ski trips with no lift tickets in the basic package. "I know they are probably doing that to reduce the
'sticker shock' of their trip price," he says, "but the group lift tickets are the single most heavily discounted part of the trip, and excluding that item from the package is a great disservice to the trip participants. Why would anyone go on a group ski trip and then have to buy their own lift tickets individually at the overpriced 'window rate?'" The solution? Be honest with your potential attendees and inform them about all costs upfront.
Q: How has technology (cell phones and better equipment) altered your members' trip experience?
Gone are the days of unreliable walkie talkies and rendezvous points. Cell phones have completely revolutionized the way ski clubs communicate, and you need to understand both its potential and limits. "Trip leaders are expected to have the latest technology and know how to use it," says Tom Crockett, skiing activities chair for Virginia's Peninsula Ski Club. "While it can be really handy for keeping up with other members of the group, pulling up trail maps, checking the weather and figuring out bus schedules, it can also detract from the experience."
Lay out technology ground rules before your first day on the slopes, and remind everyone that cell phones work best when they enhances the experience, not distract from it.
Responders recommend creating a group chat through either a wireless provider or a social media platform like Facebook. A popular option is WhatsApp, a messaging app that works across carriers and features an easily-understood interface. If you're overseeing skiers who aren't terribly tech-savvy, this free option will allow large parties to stay updated even when separated. Other emerging wireless tools for groups are progress-trackers, or apps that display your daily trail movements on a digital map. Individuals can view their route, mileage and altitude shifts while keeping tabs on other party members, and certain apps have created prizes for groups to engage in friendly competition.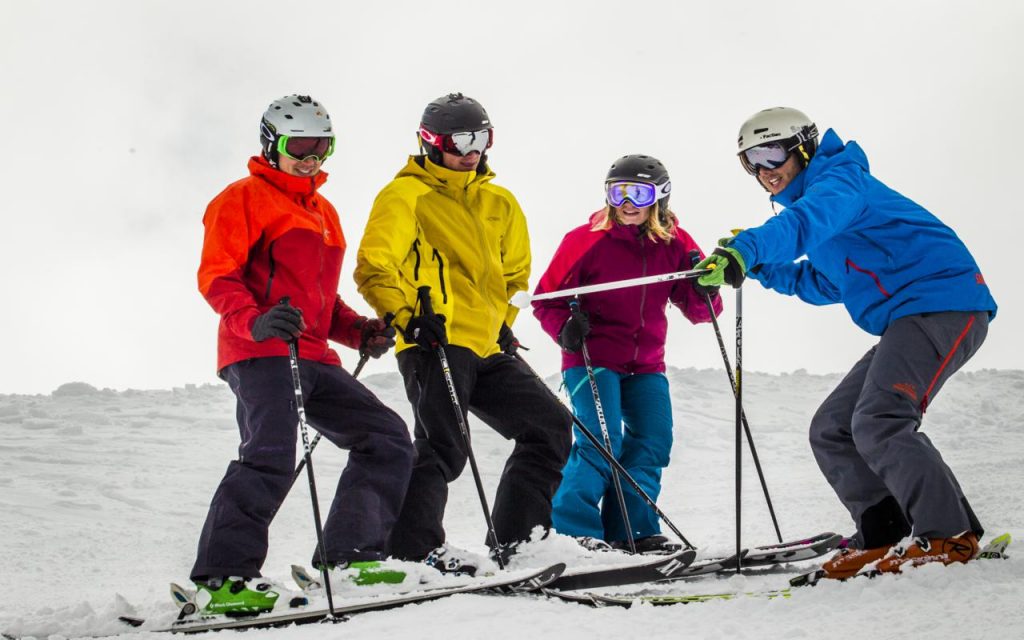 Q: If you could give one piece of advice to someone organizing a ski trip, what would it be?
"I would stress the benefits and cost savings of working with tour and group operations [at resorts]. They have the product knowledge, connections and tools to build the best packages, at the best times of season and at the best prices." —Kristen Skriver, Sales Coordinator, Whitewater Ski Resort, Nelson, British Columbia
"Start early, especially for airline reservations. Most airline reservations are not available until 300 days prior to departure. Due to the high demand for popular destinations (i.e. Jackson Hole, Vail, Park City, etc.). It's necessary to get airline reservations as early as possible. You can overbook seats and then release them 60-90 days before departure without incurring any penalties."—Armand Gutierrez, President, Nisei Ski Club, Bay Area
"Manage your risk by not agreeing to any non-refundable or noncancelable financial obligations until you have the money in hand from the participants." —Mike Larson, President of Richmond Ski Club, Virginia