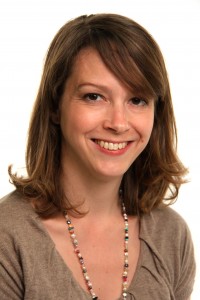 While Adele and her team are working across worldwide time zones, she admits that keeping in touch is a lot easier these days than it used to be – tools like email and Skype have made an enormous difference. Her company is Exhibit A on why travel professionals should seek out receptive tour operator partnerships for their overseas journeys.
Running an inbound tour business specializing in overseas clients presents many unique challenges. Establishing trust with prospects who never met you before. Time zone differences mean clients are either ending their day when you walk in the office or starting when you are powering down. Language barriers contribute to communication breakdowns, and currency fluctuations can wipe out profits of a well-conceived trip.
How do you navigate these minefields? In the case of Adele Youngs, you write a book. In addition to being the principal at Live Travel and Tours, a UK-based receptive tour operator specializing in student groups, Adele is the author of How to Choose a Receptive Operator – the top 5 tips on making the right choice for your business.
We caught up with the not-quite-as-famous as the other Adele from across the pond for this latest edition of Take 5. Enjoy!
What prompted you to write How to Choose a Receptive Operator?
I'd been asked by a couple of different travel trade associations to present various seminars and webinars on how to develop international outbound business, particularly from North America to Europe. One of the things that we covered in those was how to get started and sell a destination that you yourself haven't been to. The obvious way to do that is to develop a partnership with a receptive operator in that location. However, that just leads to the question about how to find those great receptive operators in the first place, and I was asked so much about it that I decided to collate all the tips I had gleaned into a book.
What's proven most effective in marketing your tour company to overseas groups?

When marketing to tour operators, we have typically started the relationship via an association such as SYTA or ABA. Trust is a huge part of a partnership and it is much easier to establish that when you have met someone face-to-face. We are then quite active in terms of blogging and emailing product information/toolkits etc. so that our clients can get to know us over a period of time even if they don't have an immediate requirement for a tour. Probably about 80% of our business comes from the US, with the rest coming from Canada, Australia, New Zealand, South Africa and Europe. For our travel business, we only work with tour operators.
We also run a music festival annually in London and, for that, we do also work directly with the musical ensembles. With our music festival, we have found our website to be the most effective tool – we get a huge number of hits on it. We then have to carefully filter out the requests that are not applicable to the festival, otherwise it would be too time-consuming to manually deal with them all. In order to do that, we rely on a CRM system with webforms, automated responses and so on so that only groups that are eligible to participate are then passed on to a member of the staff.
What are some of the challenges student performance groups face when wanting to perform overseas, and how do you accommodate them?
The biggest challenge, as any performance group knows, is getting an audience. Although the group's standard may be excellent and they may be very well-known in their home area, it is highly unlikely that anyone will have heard of them in their travel destination and, in some locations, visiting groups are performing there all the time.
There are a number of ways that we tackle this. Firstly, we ask that the music director defines the type of performances they actually want – we have a full technical form that we ask our partner operators to send to the group so that we can see what they really need.
Based on these answers, we tailor the publicity and other promotional activities accordingly. We have done everything in the past from arranging charity performances, to bringing in an audience from local schools, to "bribing" local people with free tea and cake! We usually find a way to make it work, and for everyone to have a wonderful time.
Take 4: Your favorite memory of performing on a trip while you were growing up is…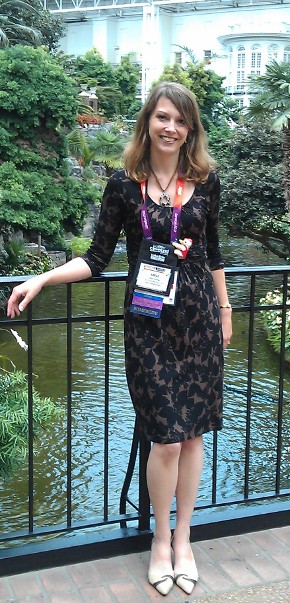 I went on a number of trips to Europe with my local youth symphony orchestra and wind band. One of the best activities we did was in the Netherlands where we were hosted by a local youth wind band.
Everyone cycles everywhere in the Netherlands, and one day our host group got lots of Dutch bikes for us all. These are very upright bikes, with no brakes – you have to back pedal to slow down. We all went for a really long ride through the countryside together. We had such a great day, despite most of our English group falling off at one point or another, and none of us being able to speak Dutch! We'd bonded with our hosts through our rehearsals and performances and become friends through that shared experience. It was great fun.
Take 5: How can a receptive tour operator help groups market their trips better?
We provide very full and comprehensive itineraries to our clients, which allows the group to see exactly what they are getting and to start to get excited about what they are potentially going to see. We can also provide images for marketing materials, websites etc.
We have seen a need for more assistance in this area among our tour operator clients, and we will be launching a new product in the first half of 2015 to help them better design and market their own tours.
Connect with Adele Youngs
Email: adele@livetravelandtours.com
Websites: Live Trave Land Tours