This Former Marine found his true calling in the great outdoors and is now sharing his love with urbanites in need of a break from their busy lives with his new company, Adventures Accessed.
Was there one specific point in time that inspired you to start Adventures Accessed?
I went to Michigan's Upper Peninsula to help a friend of a friend find his lost dog in the Porcupine Mountains. It was very rugged, absolute wilderness. He asked if I had some skills and equipment I could share with him in navigating the terrain. I really felt like I was valuable, that I was good at this, and then at the same time I felt good inside that I was in this beautiful place on the shores of Lake Superior. That trip that really got me thinking about what I could do and that I'm a person who is good at this.
How would you describe your trips, do you frequent popular camping spots?
I'm thankful for all of our local preserves and state parks, but my goal was building this connection to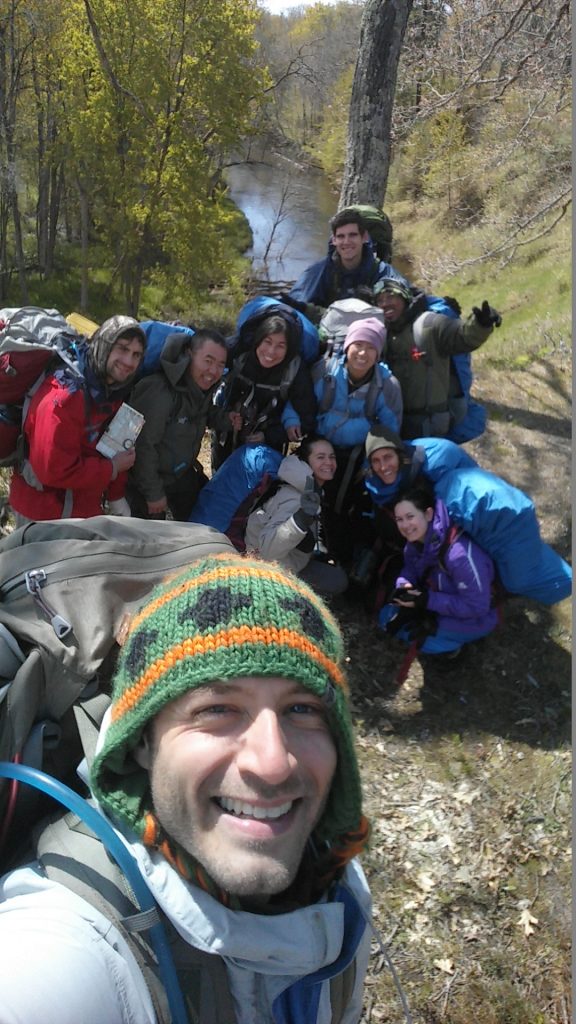 nature. It's my philosophy that we cannot do this by camping on a concrete pad or in the state parks. I work with the National Forest Service to get people into nature. We park the van and we bushwhack. We take a map and compass and we go to the middle of nowhere. You have to be willing to let go of the concrete plans. We can follow a trail, but the point is to get people away from everybody else and form this tight-knit cohesive group for sharing an experience unique to only the people in that group. And the things they see off the trail are always better than anything else seen on the trail.
When somebody signs up for one of your adventures, what's included?
I like to say that people only need to show up with a toothbrush and change of socks. We include your tent, your sleeping bag and your pack. Your pack covers an array of items, a camp stove, lamps, hydration systems, water filters and first aid.
We provide a very basic menu, but we can provide a backcountry chef. We provide the transportation and a very qualified field guide to not only interpret the natural world and what we're seeing but also to help you to match with nature through certain exercises that we conduct depending on the program that we are running.
How physically fit does somebody need to be to go on one of your trips?
You should be fit enough to walk on uneven terrain for at least three miles a day. If the group isn't comfortable hiking eight hours a day, we won't. If the group wants to stick to trails and cover ground that way, we can do that, too.
What would you say has been your biggest challenge thus far?
Reaching the consumer. That is the biggest challenge. But once I talk to people they really like love the idea. My customers are a mix between Millennials and Generation X. They are either entering the workforce or have recently entered it, and they're looking for different ways to spend their weekends. I always tell people, "You should come out with me because Chicago will be there when you get back."
It's not just about going out and hiking around and seeing things. We do a lot of primitive activities. I love people who are looking to learn, who want something new to do with their weekend.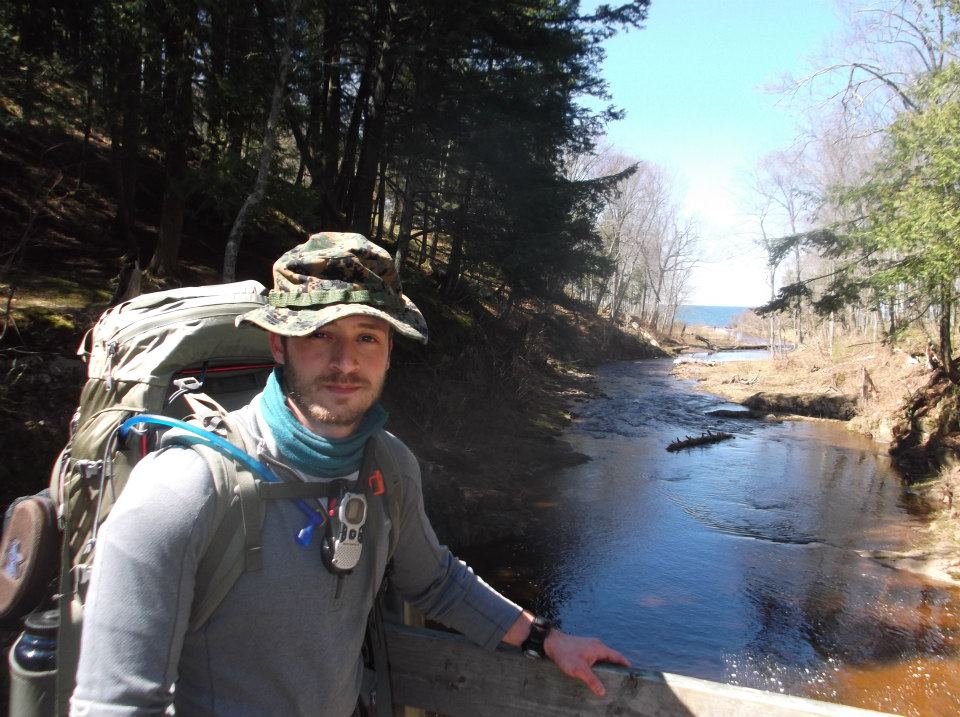 What programs have proven popular with Adventures Accessed customers?
Personal development and wilderness therapy programs are really growing which incorporate a mix of mindfulness practices as well as team exercises.
What has proven successful for you today as far as growing trips and finding new customers?
Networking and meeting people face to face. I have seen and have met every single person I have ever worked with in advance of the trip. I am asking people to take time off work and ultimately spend money on something they are not entirely comfortable doing. Outside of that, it's all about building relationships with organizations.
How did you go from advertising agency to adventure outfitter?
I was in the Marine Corps and I was used to having a certain level of responsibility. When was I stressed out in the service, it was a whole different level than when I worked in the advertising industry. The stress I was getting at the agency was very superficial. It was frustrating, so I started spending a lot of time outside.
After my first backpacking trip with some buddies, I started listening to myself and realizing that my happiest and best self is when I'm immersed in thousands of acres of wilderness. I started thinking that every time I wanted to go out camping I was kind out of luck because my friends didn't have equipment. We didn't have cars and when we did go, it was to the same places. There is so much more in the Midwest, and I threw it upon myself to find these places within less than a half day's drive. I wanted to share my passion with nature, but I realized that no one else had the ability to travel like this. So I outfitted myself, got a ton of equipment and bought a 12-passenger van so I could move people and haul the gear and start the company.
What is different about the stress of the corporate environment versus the Marines?
It's totally different. In the Marine Corps stress can very well end up being a life-and-death in a lot of ways. There is just a different level of accountability. When I was working in the agency, it was all spreadsheets. It was about saving one of the largest banks or largest research companies and saving them $200,000. And if it wasn't done, you were working overtime. It wasn't my idea of doing anything meaningful with my time. I loved my coworkers but would rather I would rather be taking people outside than sitting inside.
Do you see expanding beyond the Midwest?
People are wrong in thinking that there's nothing worth seeing in the Midwest, so there are lots of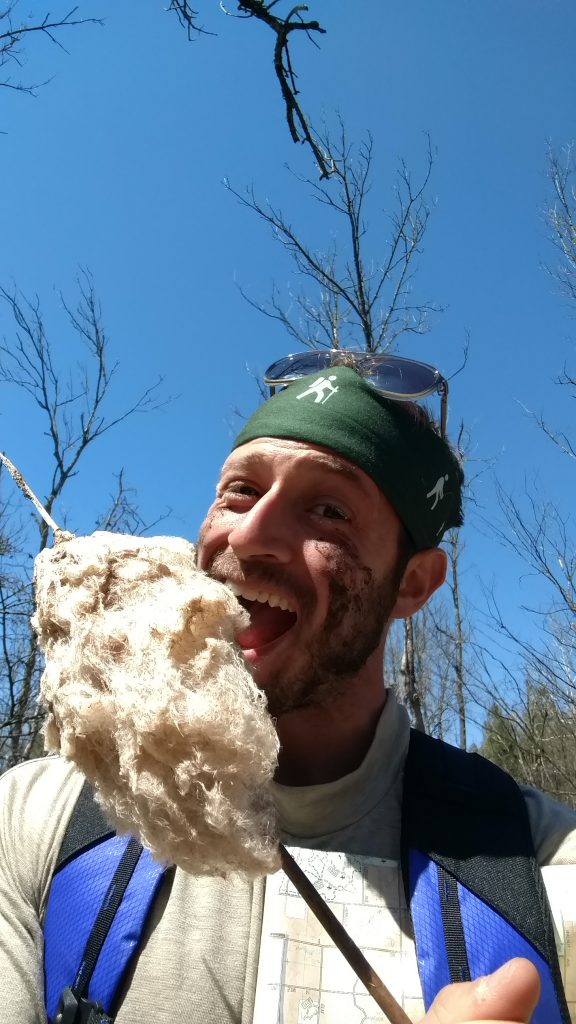 opportunities here. But I do want to expand to provide more remote experiences for certain groups or organizations. I would like to get people doing more "mixed-use" outings where we're going to canoe down a river and then backpack to our campsite.
I think down the road we're going to be very consistent, and our team-building and wilderness therapy programs are going to be something of note. So in three to five years I definitely see us doing a lot of work for people to decompress and build trust with themselves and with each other and really see nature as a means of therapy.
What advice would you give to somebody considering a similar project?
It's a commitment of time and energy. You better be prepared, and if you think you're prepared, then nothing should stop you. My opinion is that money will come at some point. You can find a job and get whatever you want or need at some point, but you're going to have a point in life where starting your own business and pursuing your passion makes sense. You got one shot, not at business but in life.
Connect with Aaron Wolf:
Email: aaron@adventuresaccessed.com
Phone: 312-720-1539
Find more interviews by listening to the Traveling Tribes podcast.