How to give your group members the pampering they want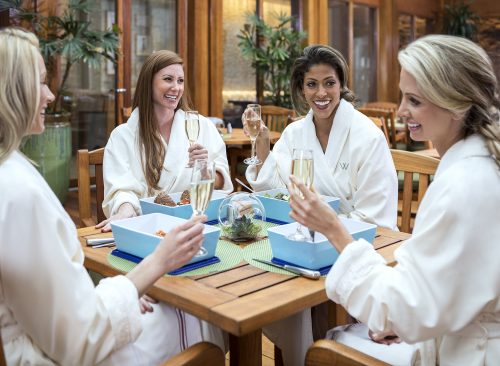 Think back for a minute. Do you remember your thoughts on spas 10 to 15 years ago? It seems to me, having covered the spa industry for more than a decade now, the concept of "going to the spa" was perceived as a frivolous pursuit. It was expensive. It was exclusive. It was meant for people who didn't have anything better to do with their time. A spa vacation was often code for a place to go to lose weight or to recover after cosmetic surgery. Heaven forbid you just went to a spa to do absolutely nothing but relax.
Yes, times have changed—and for the better. With the rise of 24-7 availability and screen addiction, the spa experience has become a positively modern pursuit. The industry has redefined what it means to "spa" by baking outward beauty and inner wellness into therapies delivering healthy, long-lasting benefits. Spas are among the few places requiring visitors to power down their devices and practice the lost art of naval gazing. The mental cleansing benefits alone are enough to outweigh the cost.
So, are spa trips still relevant in women's travel these days? You bet your fluffy white spa slippers they are. The challenge for group travel planners is two-fold. How do you satisfy a group of female travelers eager for a spa experience and how do you find a retreat that suits all their needs? Here's where to start.
---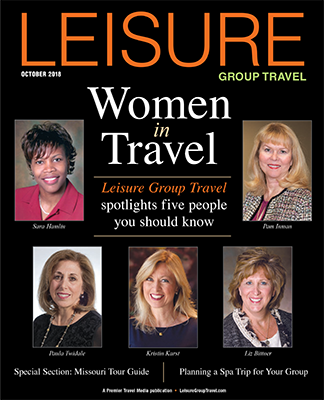 ---
Sizing Up Your Group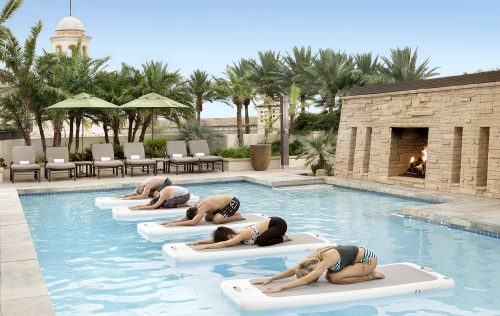 First, determine the level of spa experience your travelers are seeking. The universal definition of "spa-ing" varies greatly, and the trick is finding out just how far your travelers want to dip their toes into the cold plunge pool. Do they want a full spa immersion or do they simply want a post-hike pedicure?
Start with the following five questions. The answers will not only help you set baseline expectations but also, because spas come in so many shapes and sizes, identify a retreat with the breadth of treatments and amenities tailored to your group's desires.
How many members of your group have been to a spa before and what did they like and dislike about their previous experiences? The underlying goal here is determining their level of comfort with spas. Are large, sprawling resort spas intimidating to your group or is that exactly what they want?
What types of spa services are they looking to experience? Are they leaning toward basic services such as Swedish massage and facials, or are they eager to explore specialized treatments such as Thai massage or local-ingredient body scrubs and wraps? Keep in mind, if they simply want a great manicure or pedicure, they may just need access to an onsite or nearby salon, not necessarily a spa.
What extracurricular wellness services interest them? Yoga and meditation? Tarot card readings? Acupuncture? Healthy cooking classes? Wellness-grounded spas and resorts often offer "off-the-menu" specialty classes and services for groups.
What type of amenities do they want? Lounging or lap pool? Steam and sauna rooms? Fitness equipment? And what level of privacy do they prefer? Most spas are 18 and older, although some do have exceptions, and offer co-ed as well as private women's and men's facilities.
Finally, are healthy food options important to their experience? Do they want an onsite spa cafe with breakfast, lunch and dinner options, or do they want access to smoothies and fresh-pressed juice blends?
Picking the Place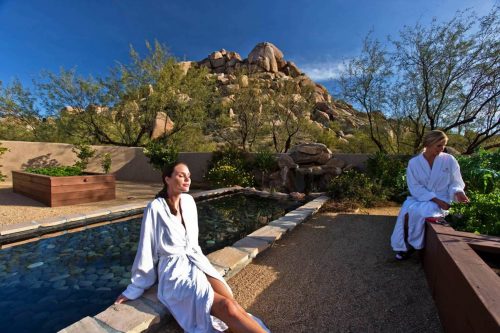 Armed with these answers, you can more thoughtfully mine through the myriad of destinations to identify a spa matching your group's expectations. And it's not always easy. You'll find plenty of properties with one treatment room tucked in a fitness center or a salon tagging itself as a spa. The trick is zeroing in on a place with just the right mix of accessibility, services and amenities to satisfy your group's expectations.
My stomping ground here in spa-speckled Arizona has just about every type you could dream up. Here are a few spa types to consider.
For travelers looking to tuck a spa service into their itinerary without a full immersion, look for boutique spas. On that order, a spot like the retro Hotel Valley Ho in Old Town Scottsdale fits the bill with a jaunty onsite spa housing just enough amenities and treatment rooms for group members looking for spa services minus the pomp and circumstance. La Vidorra Spa at the Scott Resort offers a similar boutique experience but with a breezy, laid-back Scottsdale vibe.
On the other end of the spectrum, you'll find wellness resorts such as Canyon Ranch and Miraval in the Tucson area, where the spa is the crowning jewel and each day's activities focus on life-enhancement classes and events. These types of retreats offer group concierges who will work with you to create custom itineraries.
The "inbetweeners" and places I personally find to pack the most mass appeal are resort spas such as Well & Being Spa at the Fairmont Scottsdale Princess, Joya Spa at the Omni Scottsdale Resort at the Montelucia and the Spa at the Boulders Resort (I could go on). Each one has a personality of its own, incorporates aspects of the Phoenix area and offers specialty classes ranging from trending fitness to healthy meal prep. They offer a day (or two) of a spa immersion while enabling each member of your group to create her own custom experience.
So yes, send them to the spa! Girded with an understanding of your group's expectations, you can identify matching options and leave them relaxed and ready to book their next spa trip.
by Lisa Kasanicky – author of The Complete Idiot's Guide to Girlfriend Getaways and creator of azspagirls.com—a guide to wellness, beauty and spas across Arizona