The group travel industry has questions and you have the answers!
For the 4th year in a row, we are asking our readers (you!) to make your voices heard and help us provide you with the latest trends in our industry.
Have you ever been curious how your business compares to the group travel industry at large? Are your peers running more trips than you or less? What is the average size of these trips and how much is the average spend?
Maybe you are looking for the next great niche to explore or perhaps you already are and want to see how many of your peers are following your lead?
Or perhaps you've always wanted to see more itineraries in Leisure Group Travel, or less destination stories and more business advice? Maybe the complete opposite! NOW is your time to tell us!
How About We Throw in a Perk?
Complete the survey by October 31 and receive a handy Diva Carry-on Travel Bag. It's ideal for your toiletries when carrying on luggage.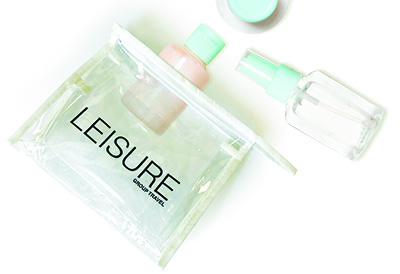 As with past surveys, we'll report results in the December edition of Leisure Group Travel, so you won't have long to wait.
Come on…. make your voice heard and get a cool travel accessory! Win-Win!
Lance Harrell M.S.
Chief of Content & Technology