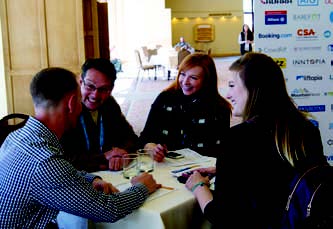 What happens when you combine a world-class, accessible ski destination with the largest gathering of ski resorts, tour operators, ski clubs and mountain travel service providers on the planet? The annual Mountain Travel Symposium (MTS). It's the largest and longest-running annual gathering of mountain travel professionals in the world.
The 2016 MTS took place April 3-9 in Colorado at Keystone Resort's Conference Center with over 1,200 delegates in attendance. The event is an eclectic mix of motivation and marketplace, inspiration and insight. It's become the must-attend event for anyone involved in snow sports.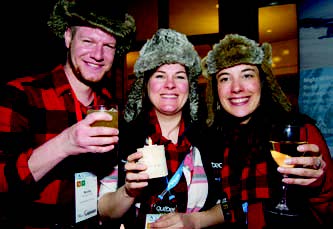 The weeklong conference features a venerable who's who of industry thought leaders, lined up to present what's working and not working on the mountain. From the latest tech tools and marketing techniques to distribution channel debates, key industry execs vie for supremacy with new business models during panel discussions, breakout sessions, keynotes and the highly-anticipated MTS Talks. The forum is packed with insight and information to help attendees succeed.
For ski & snowboard group trip planners, it's an opportunity to learn from the major players and plan next winter's trips. A full-day group exchange marketplace matches mountain travel destinations with trip coordinators in one-on-one, 10-minute appointments. It's a chance to learn about what's new at ski resorts, negotiate with tour operators and hotel properties, and determine what's a good fit for your group.
While there's plenty of business that takes place at MTS, there's also a lot of fun. Registrants are entitled to a complimentary lift ticket, and free time is built into the conference so delegates can enjoy mountain activities during their stay. Networking receptions and after-hour parties provide a social outlet to meet other delegates and experience the local community.
The 2017 Mountain Travel Symposium takes place in Banff and Lake Louise, Canada from March 26-April 1. Learn more and register directly at mtntrvl.com.