Planning a group trip northeast? Want everyone to love the stay as much as the play? Here are 18 renovated Northeast accommodations to enjoy in 2015.
When your group stays at a renovated hotel in the Northeast, you will enjoy historic and modern amenities, coastal access, life-size board games, group recreational activities and unmatchable views like watching the New Year's Eve ball drop from your guest room window.
1. The Nonantum Resort
Kennebunkport, Maine
The Nonantum Resort is installing 90 split heat systems as part of a three-year project with Efficiency Maine (a green energy initiative), to complete the property of 109 guest rooms. The Nonantum Resort also completed the final phase of renovating all guest rooms in the main Carriage House Inn with modern amenities like flat-screen TV's, Keurig coffee makers, enhanced lighting, complimentary high-speed WiFi and larger bathrooms, plus another ADA-accessible roll-in shower.
2. The Rangeley Inn and Tavern
Rangeley, Maine
The Rangeley Inn and Tavern is planning renovations of its Haley Pond Lodge in the spring and to update its waterfront units with new furnishings and amenities.
3. Medomak Family Camp
Winter (Sept.- May) Clarksville, Maryland; Summer (June-Aug.) Washington, Maine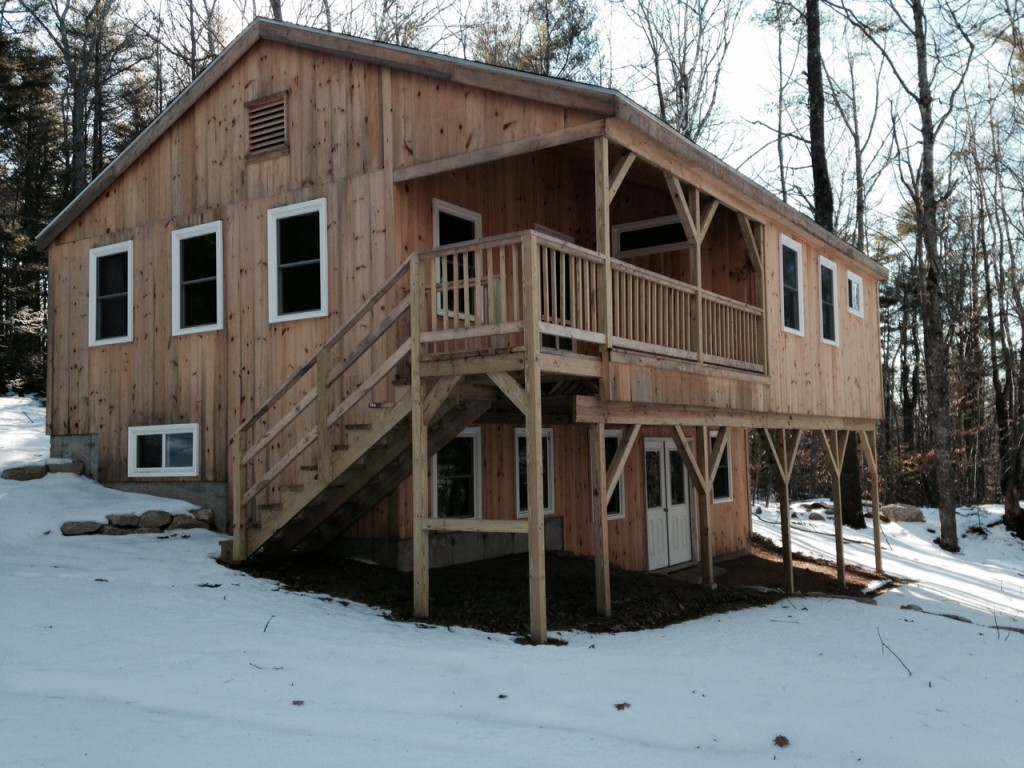 Medomak Family Camp is a renovated, more than 100-year-old summer camp, first started in 1903 on a farm.  Over the last 100 years, many of the old barns and farm houses have been converted into usable spaces for summer camps.  Recently, the new building has been focused on keeping the same rustic, simple design, but still accommodating core comfort needs. Cabins have comfortable beds, reading lamps, writing desk, toilet and shower, but they are sparse on purpose to encourage guests to get outside, swimming in the lake and eating farm-to-table food.  The dining hall has been expanded and more cabins were added to accommodate larger groups.
4. The Chesapeake Beach Resort & Spa
Chesapeake Beach, Maryland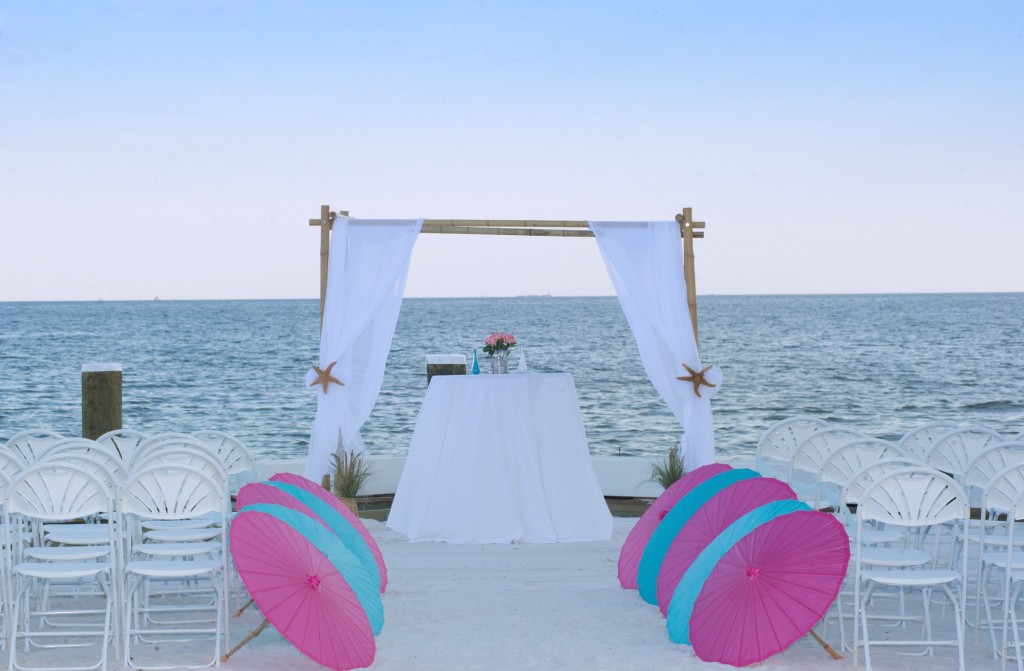 The Chesapeake Beach Resort & Spa will be introducing Waters Edge, a wedding and corporate events venue. Located on the Chesapeake Bay, the Waters Edge venue is created from the existing beach area enhanced with new beach lounge furniture and a dance floor on the beach. The area is situated between the Boardwalk Café and Band Shell performance stage. For group and corporate events, the area will be used for outdoor waterfront team-building events, outdoor gatherings, cocktail hours, and dining and dancing on the sand.
5. Turf Valley
Ellicott, Maryland
Turf Valley, a golf and spa resort, is redoing the lobby and surrounding corridor; adding a balcony outside the Cameo Room; adding a concrete bar with lit shelves; and installing new lobby furniture as well as a fireplace.
6. The Verb Hotel
Boston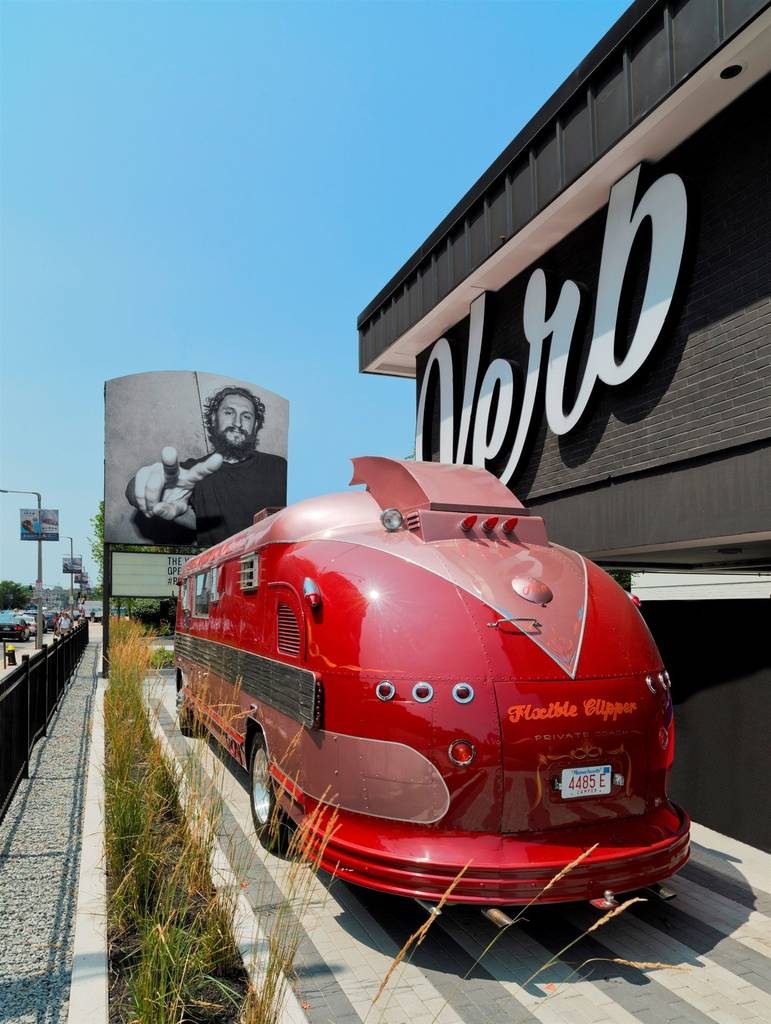 The Verb is a newly opened, unconventional, 93-room hotel located in the heart of Boston. The Verb's irreverent attitude is showcased throughout the interiors, where stairway walls carry quirky statements and each guestroom tells a unique story. Rare music and pop-culture memorabilia from Boston's heritage adorn public spaces. There is also an outdoor pool and surrounding pool deck where signature cocktails and bar food are offered.
7. Ocean Place Resort & Spa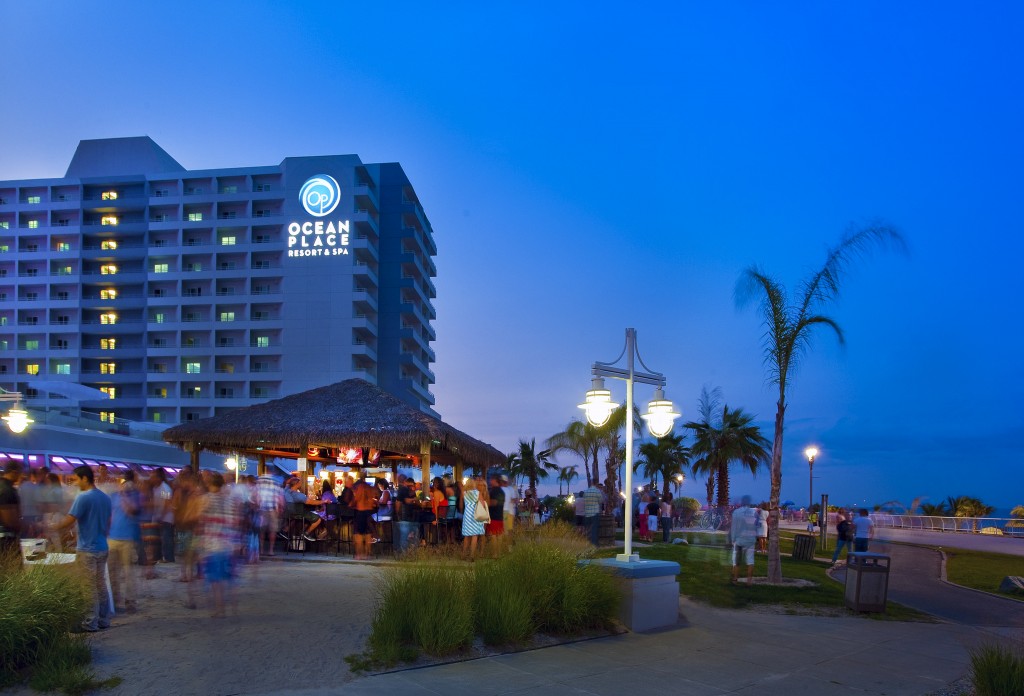 Ocean Place Resort & Spa, the New Jersey shore's only beachfront resort, completed a multi-million dollar, full property renovation. The updated 255 guest rooms offer bright accent walls, lighting, 42-inch mounted flat-screen HD TV's, mini refrigerators, iPod docking stations and a large desk with a built-in charging station. Updated bathrooms feature brushed nickel fixtures, wood grain tile and mosaic backsplashes. Walk-in showers and glass doors have taken the place of bathtubs in most rooms. Seaview Restaurant & Lounge features a 70-foot marble bar overlooking the Atlantic Ocean. There is a new ground-floor fitness center and a new indoor pool offers year round swimming with ocean views. The entertainment center has a new billiards table and life-sized chess and checkers table. All 38 meeting spaces received new wall coverings, carpeting, lighting, sound systems and ceilings.
8. The Quality Inn – Central
Albany, New York
The Quality Inn – Central renovation consisted of new wall coverings, carpet, furniture, bedding, drapery and bathroom fixtures in guest rooms. All common areas have new carpeting, wall coverings and light fixtures, and the lobby has new furniture as well.
9. Hilton Garden Inn New York/Times Square Central
New York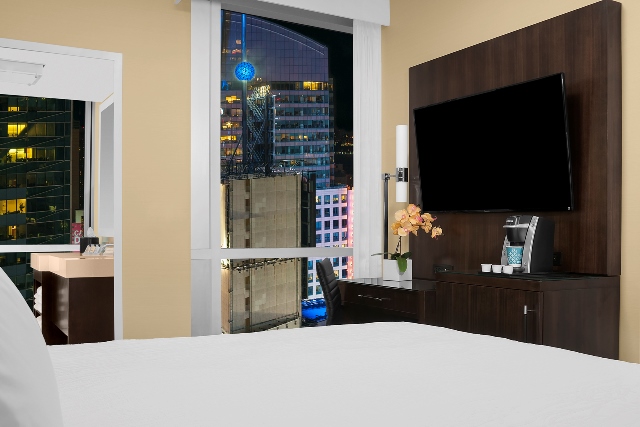 Hilton Garden Inn New York/Times Square Central is a brand new hotel build from the ground up. The hotel has views of Times Square with direct views of the New Year's Eve ball drop from public spaces and some rooms.
10. Historic Thayer Hotel at West Point
West Point, New York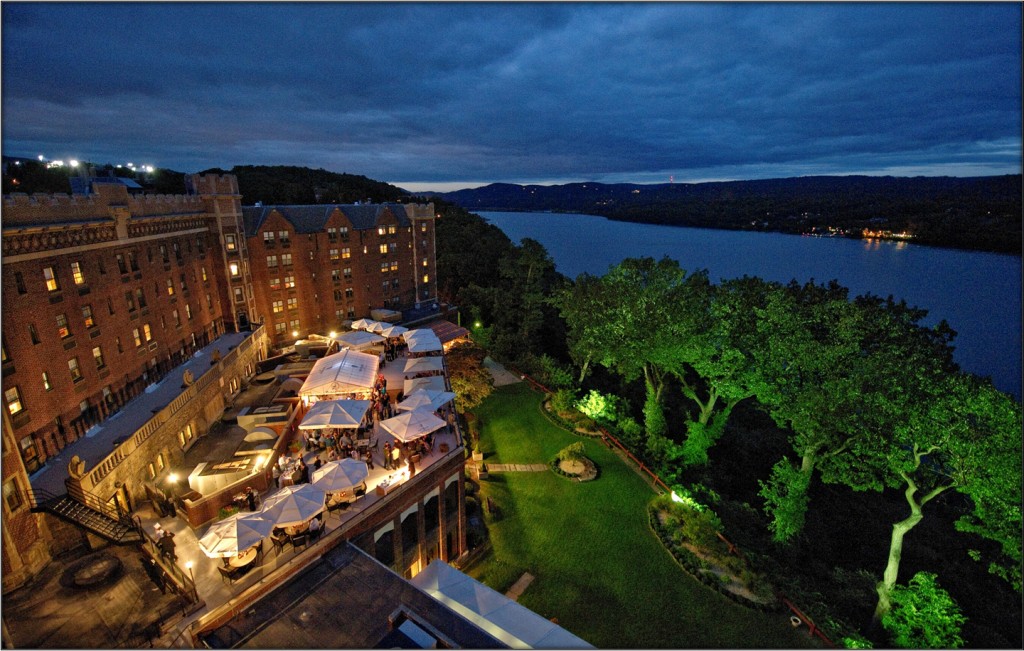 The Thayer Hotel (built in 1926) has seen major multi-million-dollar renovations. In 2015, the historic hotel re-opened its Zulu Time Rooftop Bar and Lounge that underwent renovations with a horticulturist designed layout and updated seating areas. A brand new wing of the hotel includes 22 new Executive Suites and a renovated fitness center. The hotel's standard guest rooms feature new bedding, Keurig coffee makers, high-speed internet, and 32-inch, flat-screen televisions. All function spaces and community areas have been upgraded to equip the historic property with high-tech conference capabilities.
11. Sheraton Erie Bayfront Hotel
Sheraton Erie Bayfront Hotel's $1.5-million renovation will include the front entrance (to reduce winter chill in the lobby); new carpeting and wall vinyl in the hotel's 200 guest rooms; new carpeting, wall covering and lamps in the guest corridor and lobby; and new carpeting, wall coverings and furniture in the great room, registration lobby and club.
12. Wyndham Philadelphia Historic District
Philadelphia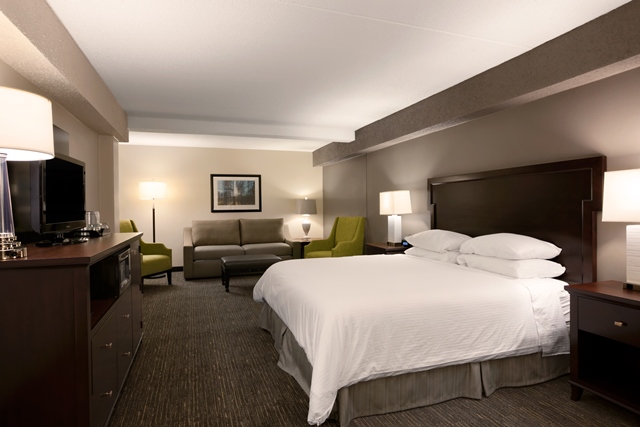 Wyndham Philadelphia Historic District hotel completed an exterior transformation that includes a refurbishing of the building's exterior as well as a revamp of the hotel's main entrance, new walkways, a new driveway and redesigned landscaping. The exterior redesign follows an interior renovation completed in April 2014, which updated the hotel's guest rooms, guest room corridors, meeting space, fitness center and public spaces.
13. Kalahari Resorts & Convention Center – Pocono Mountains
Pocono Mountains, Pennsylvania
Scheduled for a 2015 opening, Kalahari Resorts & Convention Center will feature 457 guest rooms and suites, admission to Pennsylvania's largest indoor water park, 65,000 square feet of flexible meeting and exhibit space, a full-service business center, an 18-hole golf course, and recreation such as horseback riding, archery, fishing, skiing, sledding and snow shoeing.
14. Golden Eagle Resort
Stowe, Vermont
Golden Eagle Resort is currently working with designers for new room designs; the renovations will begin in the spring. Stage 1 will include new carpets, wall vinyl, drapes, linens and mattresses. Stage 2 will begin toward the end of fall and will include all new furniture in the rooms.
15. Trapp Family Lodge
An expanded Trapp Lager Brewery will open in the spring. Groups will be able to tour the lodge's new brewery and dine in the new restaurant in the summer. The new facility features many green initiatives, including magnified natural lighting to support energy conservation. The Trapp Lager Brewery and Brew Hall restaurant are located on Trapp Family Lodge's 100-kilometer mountain biking, hiking, cross country and snow shoeing trail system.
16. Best Western Waterbury-Stowe
Waterbury, Vermont
Best Western Waterbury-Stowe's first major renovation was to replace all of the parking lot, sidewalks and main entrance.  Then the conference room was gutted and updated with new carpet, wall coverings, lighting and furniture. The computer system was also updated, adding more security cameras and investing $10,000 to upgrade internet access points. The lobby has new artwork, a new business center, renovated public bathrooms, and a new ceiling and lighting. The hotel restaurant has new lighting, new wall covering, new tables and a new restaurant concept. In 2015, all guest room baths, hall lighting and entry lighting in the rooms will be replaced.
17. Renaissance Washington DC Downtown Hotel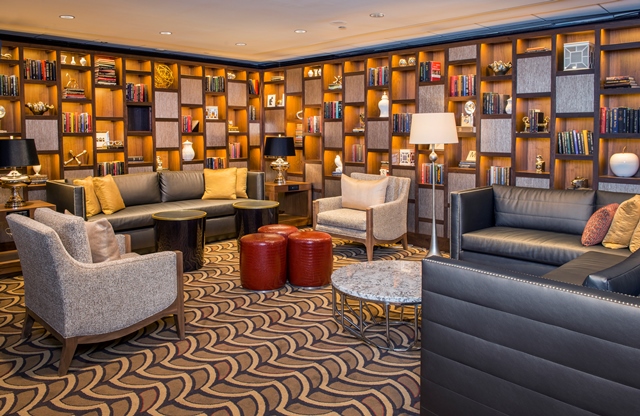 Change is underway with a $15-million refresh for Renaissance Washington, DC Hotel. The transformation begins with the Grand Ballroom and Congressional Hall, followed by the Renaissance Ballroom, meeting rooms and then the foyer. Upon completion, the space will feature upgraded readerboards and charging stations to enrich workspace productivity.
18. The Mayflower in D.C.
Washington, D.C.
The Mayflower Hotel is celebrating its 90th anniversary in 2015 by updating its look. In a top-to-bottom renovation, all 583 rooms and 74 suites are being renovated and redesigned. The $20-million project will maintain the 10-story hotel's historic look while updating each guest room with the latest amenities and new media. Guests will be treated to a wall of fame, a wallpaper recreation of the hotel's guest book behind the bed, complete with artistic versions of signatures of famous guests including President John F. Kennedy, Amelia Earhart, Charles Lindbergh and J. Edgar Hoover.
Now what? When planning your trip to the Northeast, consider any of these 18 accommodations to enjoy new luxuries  before it's too late!