Before you decide where your group will stay this year, check out this list of 17 game-changing renovations in the South region.
Completely new hotels, redesigned conference centers, energy-efficient upgrades, beach patios, multi-million-dollar spas and even a new FootGolf course are just a few of 17 hotel and resort renovations hitting the South this year.
1. DoubleTree Little Rock
FAC-W Markham, LLC, a partnership of affiliates of Fifth Avenue Capital and Waterford Hotel Group, purchased the lease and assumed management of the 288-room DoubleTree Hotel, owned by the city of Little Rock. The new lease holders committed to a more than $5-million renovation of the DoubleTree Little Rock. Cosmetic upgrades will be made to the building's exterior and interior spaces like the lobby, restaurant and bar areas, guest and meeting rooms and elevator system. Little Rock's DoubleTree hotel adjoins historic Robinson Center, the state's premier performing arts venue. The 76-year-old structure is currently undergoing a near $70-million makeover and is scheduled to re-open in fall of 2016. The hotel's timeframe is an expected 18-20 months, to coincide with the Robinson renovation.
2. Avanti Resort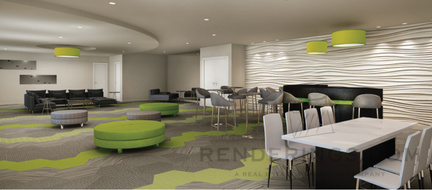 In March, Avanti Resort will debut a new conference area with an original design, funky colors and modern interior decoration.  The area includes four fully-furnished suites.
3. The Colony Hotel
Palm Beach, Florida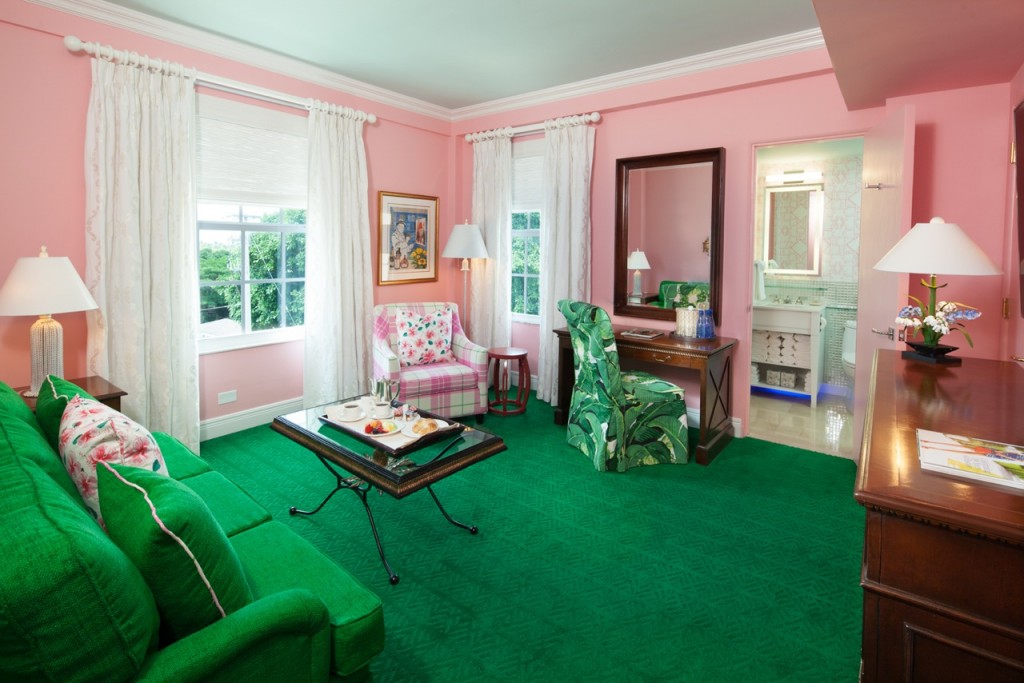 After a $9-million "re-imagining" of the Colony Hotel, every room, restaurant and the lobby have been transformed. Rooms and suites offer a palette of vibrant colors, floral patterns and bold contrasts, with new amenities such as large, flat-screen, smart TVs and Bluetooth-enabled telephones with built-in chargers, plus comforting slow-glow lights in the bathrooms and striped walk-in closets.
4. Hilton Cocoa Beach Oceanfront
Cocoa Beach, Florida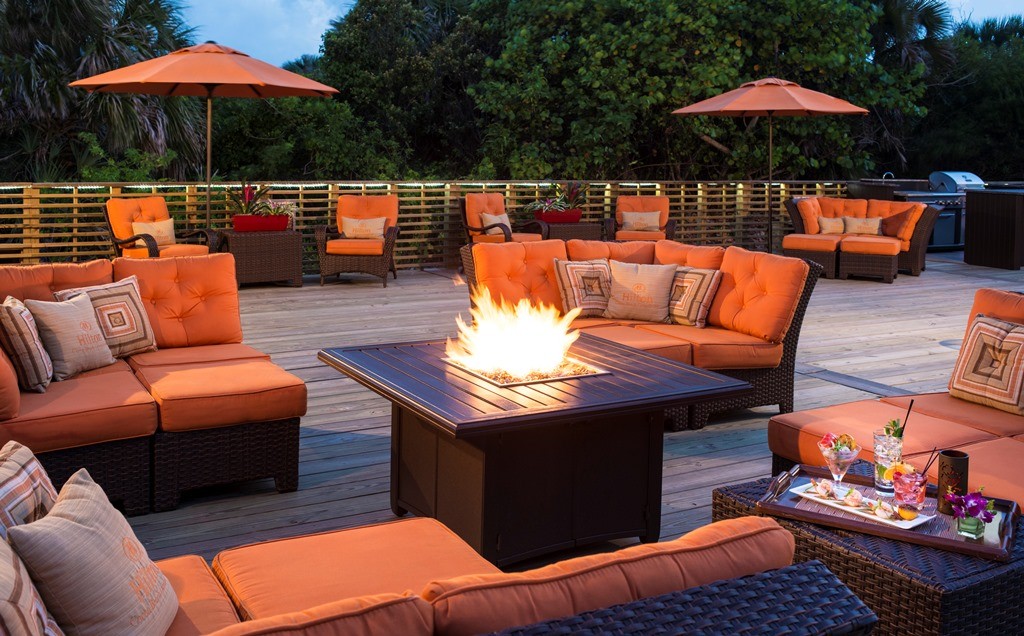 In the third quarter of 2014, Hilton Cocoa Beach Oceanfront completed a $15.5-million renovation to all aspects of the hotel:  guest rooms, meeting spaces, lobby area, front desk and technology lounge, and all food and beverage outlets including restaurant Salt and Salt Lounge, plus the addition of Cool Beans, which serves Starbuck coffee. The focal point of the hotel is the new 10,000-square-foot oceanfront pool deck which includes fire pits and a 2,000-square-foot Tiki Bar.
5. Buena Vista Suites
Orlando, Florida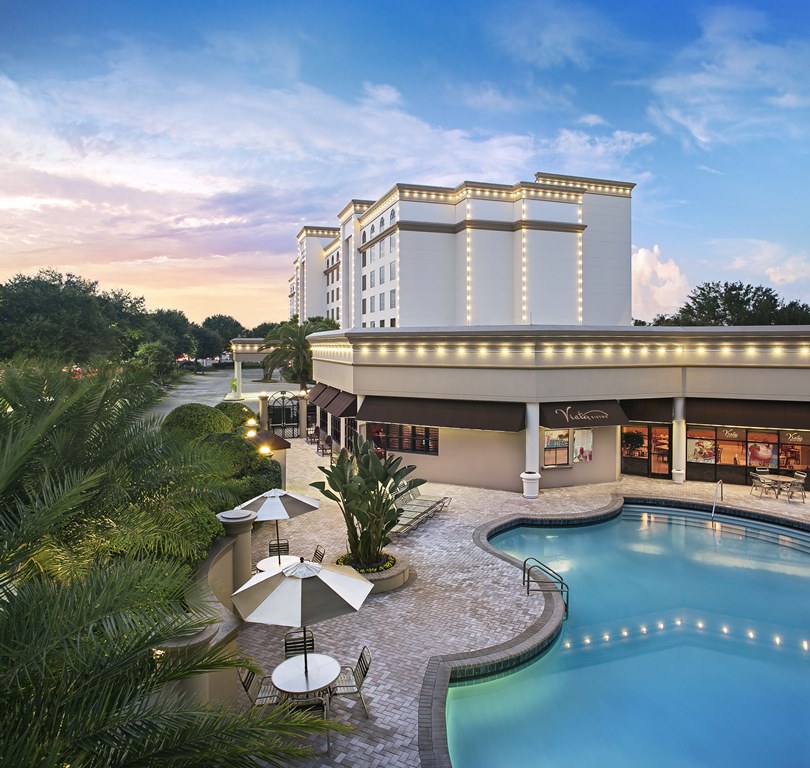 In third quarter of 2014, Buena Vista Suites completed a complete exterior painting of the hotel, resulting in a change from its iconic teal color to a more subtle and modern color scheme.
6. Galt House
Louisville, Kentucky
Galt House is updating all windows on the RIVUE tower from the fifth floor up (nearly 665 new windows) to reduce its carbon footprint and BTU. The year-long renovation cost more than $2 million. The new windows are more energy-efficient, maintenance-free and reduce outside noise by 30 to 40 percent.
7, 8, 9. New Orleans Hotel Collection
New Orleans
The collection has two hotels scheduled for major renovations in the late summer of 2015.
Whitney Hotel will be completely redone in September, with new bathrooms (showers in all rooms) a more modern décor, and new furnishings and soft goods. It will be upgraded to have the latest technological innovations for a small boutique property near the Arts District of New Orleans.
In July, Dauphine Orleans Hotel will redo bathrooms, upgrade all public areas within the scope of the historic nature of the building, and add a fresh new look to its lobby and meeting space.
New Orleans Hotel Collection will also be adding a new hotel, located at 111 Iberville Street in the French Quarter. Eighty luxurious rooms in an old Sugar Building from the early 1800s will feature all the modern amenities of contemporary hotels while highlighting features of the building, such as massive beams, iron sugar manufacturing equipment and great views of the river.
10. Wyndham New Orleans French Quarter
New Orleans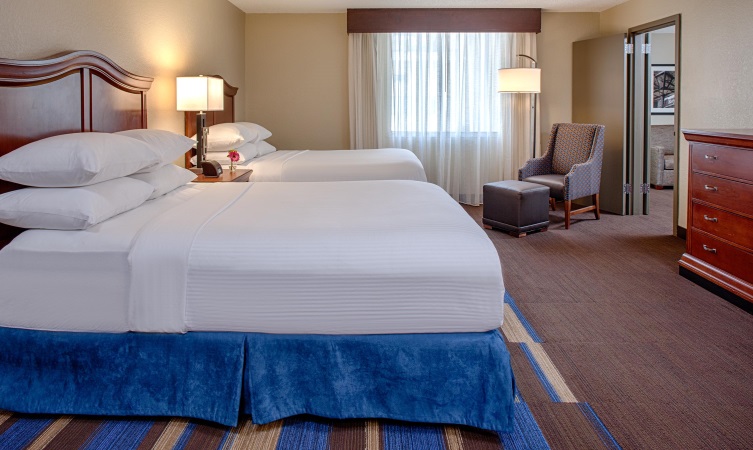 In the fourth quarter of 2014, Wyndham New Orleans completed its multi-million-dollar renovation: a comprehensive update of the hotel's interior and exterior, including a complete renovation of all 374 guest rooms, exterior paint and restoration, relocation of the business center to the hotel's 10th floor and new functional lighting in the hotel's Royal Street garage entryway.
11. Terrace Hotel at Lake Junaluska
Terrace Hotel at Lake Junaluska is undergoing a $3.2-million renovation this winter including upgrades to all 105 guest rooms as well as new carpet and paint in meeting spaces; scheduled to reopen early April.
12. Homewood Suites & Conference Center
Officials with Sonship Hospitality of Myrtle Beach broke ground in November for the new Homewood Suites & Conference Center, which will make up one-half of the first beachfront resort to be "dually branded," as it shares some of its amenities with the neighboring Hampton Inn & Suites Myrtle Beach Oceanfront. The 14-story, 100-unit tower will feature two-bedroom suites, one-bedroom suites and studios — all with private balconies and full kitchens. The Myrtle Beach facility will offer additional amenities including an indoor-outdoor pool with swim-up bar, bistro, fire pit, sports court, men's fitness center, women's aerobic and Pilates center, and an outdoor kitchen. It will also feature a large back porch outfitted with inviting teak furniture overlooking the beach.
13. The Greystone Lodge on the River
Family-owned for 50 years, The Greystone Lodge on the River, located near downtown Gatlinburg and the Great Smoky Mountains, offers new rooms with a modern style that have private balconies overlooking Cliff Branch River.
14. Fontanel Mansion: The Inn at Fontanel
Whites Creek, Tennessee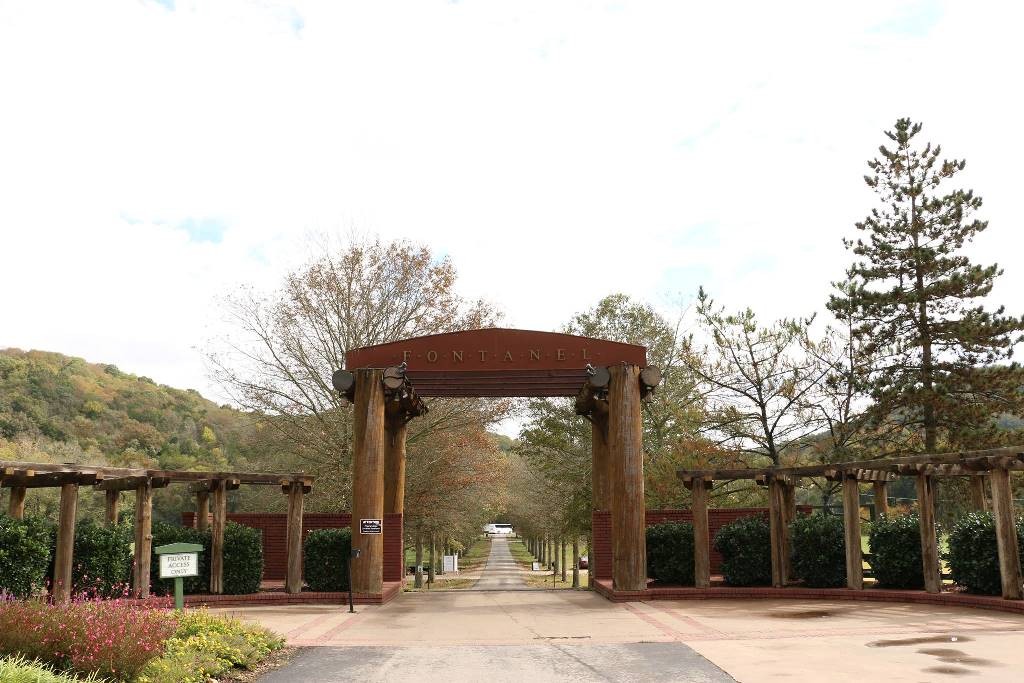 Originally used for private events and small intimate concerts, the Fontanel property's Studio Gallery will open this spring as the Natchez Hills Winery Tasting Room, featuring handcrafted wines, a lounge area, music stage and gift shop. The Inn at Fontanel also has a new restaurant, Whites Creek Bistro, designed for those interested in a lighter fare than the property's existing Café Fontanella.
15. The St. Anthony
San Antonio, Texas
The Luxury Collection Hotels & Resorts, part of Starwood Hotels & Resorts Worldwide, Inc., celebrates the re-opening of The St. Anthony following a $40-million restoration. While the two-year renovation reveals modernized guest rooms, a new restaurant and rooftop lounge, and other revived public spaces, the firm took special care to preserve the authentic design elements that have characterized the hotel since its establishment.
16. Kingsmill Resort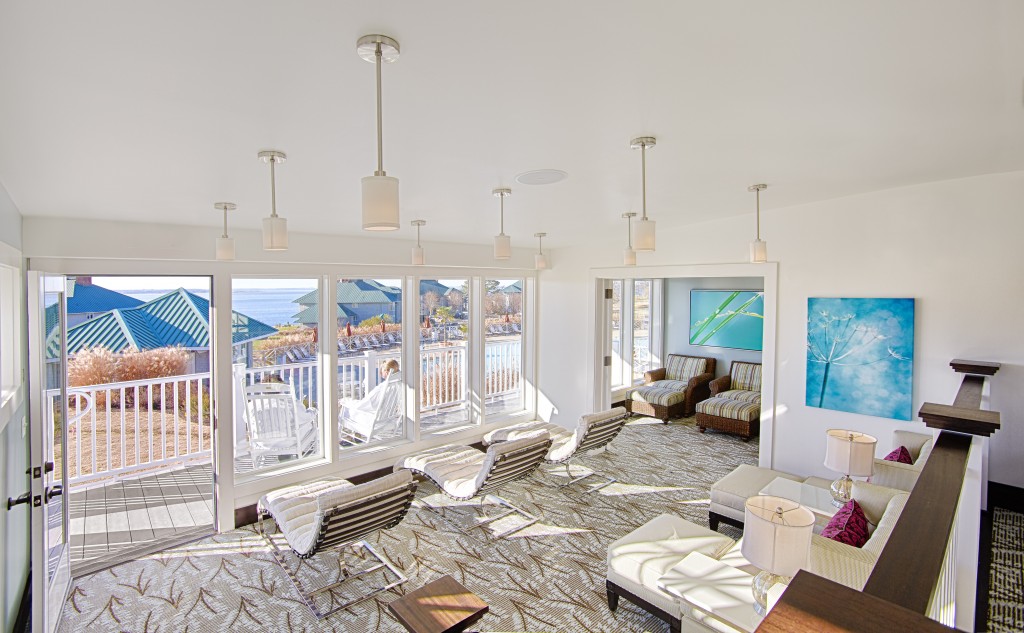 Kingsmill Resort is opening a million-dollar spa. Guests can relax on rocking chairs on the outdoor deck overlooking the James River or enjoy more than 50 services including facials, massages and an array of spiritually healing holistic treatments in one of the seven treatment rooms, including rooms for couples and wet rooms. Guests may also take advantage of in-spa dining and wine service. The new retail environment features Dermalogica and Eminence products.
17. The Woods Resort
Hedgesville, West Virginia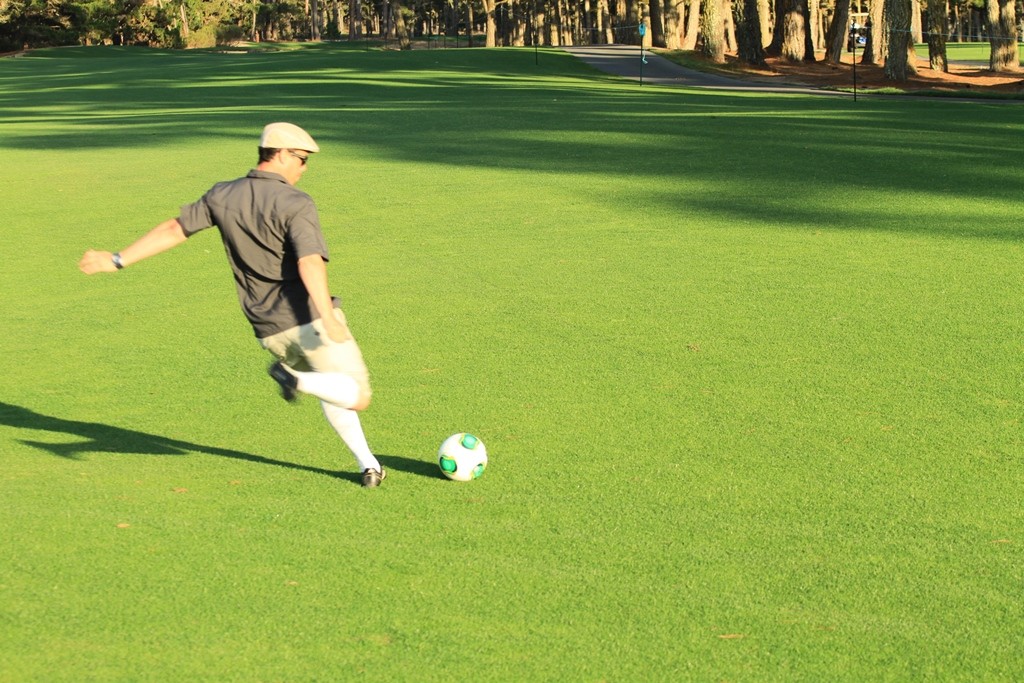 The Woods Resort is renovating tennis courts, resurfacing swimming pools and adding new equipment to the gym. The most exciting renovation is the addition of a FootGolf course. (FootGolf is a trending sport that combines soccer and golf.) It's a great group activity that combines the fun of soccer and the beauty of golf.
What now? Start planning your trip to the South! Contact any of the above 17 hotels/resorts to check for group rates and availability—fresh rooms and amenities await.