Examples of first-rate religious theater can be found all across America. Artfully blending music, humor and religious ministry, these performances are often immense in scope, with enormous casts, live animals, and exceptional staging and lighting effects.
Check out these twelve religious plays, companies and venues:
Religious Plays and Performances
Noah
With locations in Branson, MO. and Lancaster, PA., Sight & Sound is the largest faith-based live theater group in the country. About 800,000 people attend annually to experience "Christian Broadway." The Branson location is currently showing a production of Noah through December 31st.  This landmark production tells the story of one of the world's best known voyages as Noah is tasked with building a boat big enough to save his family from a catastrophic flood.  Audiences will also get to witness live animals filling the stage and the aisles as the story continues to unfold.
Queen Esther
Currently playing in the Sight & Sound location in Lancaster, PA is a production of one of the most riveting stories in the Old Testament, Queen Esther.  Set in the backdrop of the Persian Empire, the production follows the story of Esther as she is forced to leave her ordinary life behind to become queen and find the courage to trust in God's plan for her.  Queen Esther is being played through December 31st and will be shown again in 2021 from February 12- December 23rd.
Hill Cumorah Pageant
Presented by the Church of Jesus Christ of Latter-Day Saints, Hill Cumorah Pageant, now in its 83rd year, is taken straight from the Bible and the Book of Mormon. Each July in New York State's Finger Lakes region, nine performances are presented on the beautiful Cumorah hillside on a gigantic seven-level stage with 12-tower lighting, state-of-the-art sounds and a cast of over 770 people. The production consists of 10 short story scenes on topics including the visions of Christ, a voyage to ancient America, the resurrected Christ and the restoration of Christ's kingdom.  No performances will be held in 2020 due to the Covid-19 pandemic, but in 2021 performances will be July 8th-10th and 13th-17. Admission and parking are free.
The Great Passion Play
In Eureka Springs, AR., The Great Passion Play brings to life Jesus' last days on earth and his death and resurrection amid historically accurate stage settings. The outdoor drama (May to October) has a cast of hundreds, and includes donkeys, camels, sheep and other animals. Before the play begins, visitors can attend the Gospel Music Dinner Theater to enjoy a meal and a variety of music and comedy. Groups also can visit various exhibits, including The Holy Land Tour, Sacred Arts Museum and the Berlin Wall exhibit, which features a 10-foot section of the Berlin Wall inscribed with Psalms 23.  Performances for the 2020 season just wrapped up with the last scheduled date having been October 31st.
American Passion Play
The American Passion Play in Bloomington, IL. takes audiences to back to Palestine in 30 A.D. The play dramatizes Jesus' ministry, presenting his teachings on faith, love, justice and righteousness. Settings and costumes reflect first-century Galilee, allowing the audience to experience the world as Christ saw it. The play is held in the Bloomington Center for the Performing Arts.  The year 2020 saw the play enter it's 97th consecutive season, but with the Covid-19 pandemic all previously announced dates have been cancelled.
The Promise
Annually performed in the Texas Amphitheater in Glen Rose, TX., The Promise tells the story of Jesus Christ in a modern, family-friendly fashion.  The story is told every September and October with a 150-person cast and crew, historically accurate costumes, live animals, and breathtaking lights and sound effects.  As one of the largest outdoor venues in Texas, the amphitheater seats more than 3,200 patrons and features a 45,000-gallon moat along with a rain curtain.  Productions for The Promise's 31st season began on August 29th and wrapped up on October 31st.
Religious Theater Venues and Companies
BibleWalk's Dinner with Grace
Every week in Mansfield, OH., BibleWalk, the only life-size wax museum in Ohio, holds a dinner theater presentation.  Productions are held on Saturday afternoons and evenings where cast members perform for audiences of up to 250 people.  Previous performances included The Essential Ingredient, He Brought Us Out of Egypt, The Royal Blood and the Kingdom, and Thy Kingdom Come: The Pearl of Great Price.  Recently, the dinner theater began featuring The Sower and the Shepherd, which returned for its final season in April 2020.
Southern Gospel Picnic
One of America's premier Southern gospel festivals is held at Silver Dollar City theme park in Branson, MO. In previous years, visitors saw hundreds of performances typically ranging from the last few days of August into the first few days of September from big names in the gospel music scene, such as Booth Brothers, Jeff and Sheri Easter, and The Isaacs. Shows are held each day in various concert halls and stages, and each night audiences will have to opportunity to attend the Southern Gospel Nights concert series.  Announced dates in 2020 where August 27th– September 7th with the 2021 dates coming soon.
The Fireside Theatre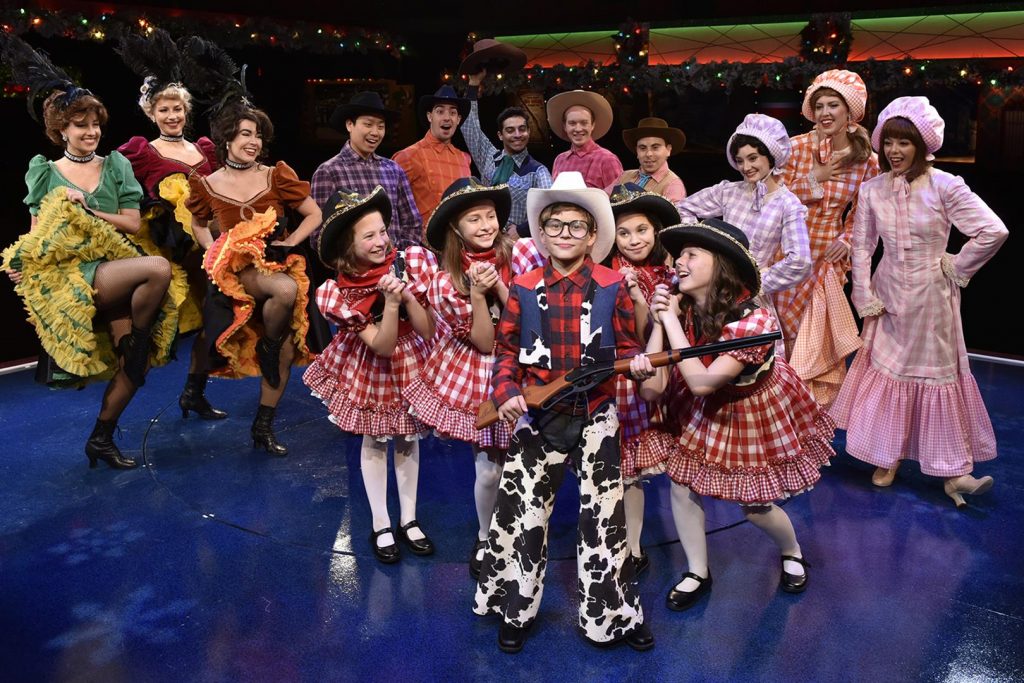 In Fort Atkinson, WI., The Fireside Theatre, one of the Midwest's most popular dinner theaters, offers a Christian Concert Series.  The Mark Trammell Quartet, whose mission is to preach the message of God through Gospel music, will perform on April 27, 2021.  The theater will host the Kingsmen Quartet, who have performed at the White House and at Grand Ole Opry, on June 22, 2021. On July 27, 2021, the multi-award winning Tribute Quartet will perform.  Then to close off the series on September 21, the Alabama-based group Gold City will perform some of their powerful and uplifting four-part harmonies.
LifeHouse Theater
Located in Redlands, CA., LifeHouse Theater is a faith-based theater company that performs original plays and musicals that are guided by Judeo-Christian perspectives.  Every year these exclusive productions are seen by over 30,000 guests.  LifeHouse is currently putting on productions of Ester! – A Dazzling Musical Comedy based on the biblical story of Esther starting on October 17th and going until November 8th.  From February 27- March 28, 2021, the theater will be presenting Noah- A Zany Musical Comedy.  Moses- An Epic Musical Adventure will premiere from July 10- August 15, 2021.
Acacia Theatre Company
Named after the acacia tree featured in the Book of Isaiah, the Acacia Theatre Company focuses on combining art and faith in a way that expresses the values that are important to Christians.  Founded in 1980, each season the theatre produces three plays along with a Christmas special that are all chosen for the way they spark discussion of Judeo-Christian values.  Past productions include Our Town, A Midsummer Night's Dream, Driving Miss Daisy, and The Miracle Worker.  For the 2019-2020 season, the company was planning to feature performances of Tuesdays with Morrie November 8-10,14-17, and 21-24; An Inspector Calls from March 13-15, 20-22, and 26-29; and end with Sense and Sensibility July 24-26, July 20- August 2.  However, all performances have been suspended due to Covid-19.
NarroWay Productions
Located in Fort Mill, S.C., NarroWay Productions is regarded as the premier Christian theater of the South.  Featuring a cast of more than 300 members, original productions appear in a rotating schedule that include a variety of biblical dramas and period tales.  Past Christian-themed shows include The Fourth Cross, which is based on the story of Barabbas, Fishes and Loaves, which includes Jesus' parables and miracles, and Anno Domini, which told the story of Stephen and the apostles.  Starting on November 7th, NarroWay Productions will be presenting The Real Christmas Story until December 22nd.