Stepping Up: More Countries Show Potential for Adventure Tourism

The Adventure Travel Trade Association rates developed and developing countries on their competitiveness in the adventure travel arena.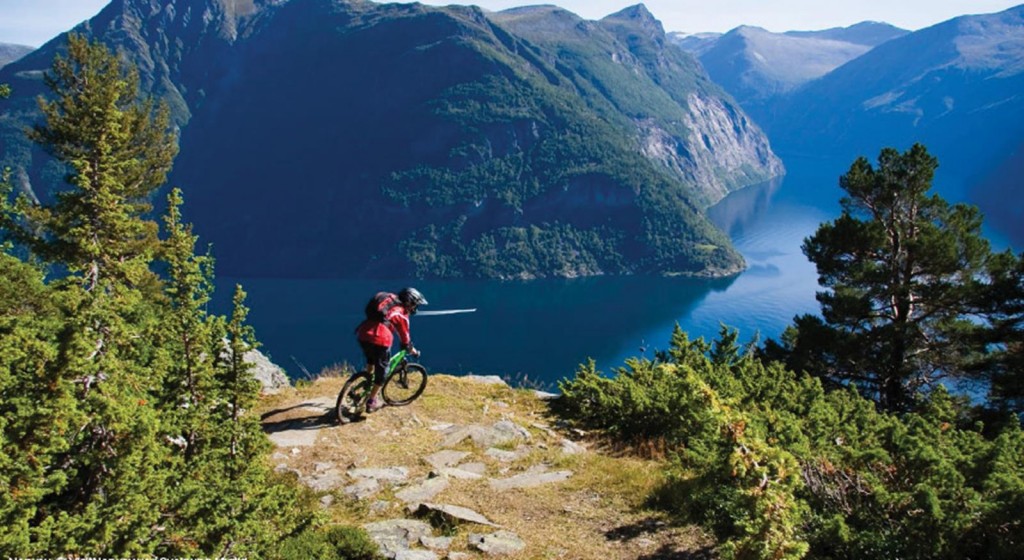 Hiking through dense rubber tree and fig forests on the slopes of Kilimanjaro. Standing in a Buddhist temple smelling the burning incense during May Day festivities in China. Walking the Via Dolorosa and Stations of the Cross in Jerusalem. Speeding down a zip line in the rainforests of Costa Rica.
These are the kinds of experiences people seek when they travel. Activities and adventures that bring them closer to a country's culture, history and people.
Travel is more than just seeing a country; it's about experiencing it. Whether that experience is accomplished through physical activities or cultural ones, it has become the expectation of more and more travelers. They want to do more than just visit a country; they want to taste it, hear it and feel it. This is what adventure tourism is all about. It is defined by the Adventure Travel Trade Association (ATTA) as a trip that includes at least two of these three elements: physical activity, natural environment and cultural immersion. Adventure tourism is one of the fastest growing categories in the industry, according to the ATTA, and its potential is being felt across the globe.
As people seek a more immersive travel experience, countries have stepped up their efforts to drive the growth of adventure tourism and put themselves on the map as adventure travel destinations. In addition, tour operators and entrepreneurs are creating new product offerings and adding elements of adventure tourism to traditional leisure trips in hundreds of destinations.
The Adventure Tourism Development Index (ATDI) was created to measure adventure tourism potential in countries around the world.
"It seeks to facilitate adventure tourism policy and planning to drive economic growth that is environmentally and culturally sustainable," according to the 2015 ATDI report. The index uses a panel of industry experts to determine scores for each country, which are based on 10 pillar ranks and data pulled from a range of sources.
Countries that want to develop adventure tourism can use the index to help them build an effective strategy or improve the one they already have. The index can help countries track their performance, highlighting strong and weak points. It is clear, even in the short time the index has been around, that countries are serious about cultivating or maintaining their ranks. The latter is especially true for the top 10 countries.
The ATDI breaks up its rankings into two groups: developed countries and developing/emerging countries—based on the country's United Nations designation. The 2015 report shows that Switzerland has remained the No. 1 developed country for adventure tourism for the last five years, and eight of the remaining nine have been in the top ten since 2010, in various positions.
A similar trend is seen in the developing countries category, with Costa Rica as the only new entry to the list in 2015. These countries have established themselves as leaders in the adventure travel industry, and they continue to drive growth through various reforms, campaigns and policies. For example, Slovenia promotes itself as an active and adventurous country, using the brand identity of "Green, Active, Healthy, Slovenia."
The most competitive countries tend to be the developing nations, with 27 falling in the high cluster (based on overall score), compared to just five developed countries. Leading the pack of developing nations is the Czech Republic, which has long been a popular tourist destination. It has branded itself as "Land of Stories," emphasizing its illustrious past, splendid castles and multiple World Heritage sites. It has highlighted its cultural strengths, as well as its natural heritage, which can be seen in the caves, rock cities and forests throughout the countryside.
There are some countries in the high cluster that may surprise, as they may not immediately scream "adventure travel." Poland and the United Arab Emirates have an image of history and modern development, but do not necessarily project themes of cultural immersion and adventure to even the seasoned traveler. However, they have made strong efforts to promote active experiences, local festivals and natural beauty, expanding their audience of tourists and catching the attention of travel experts. The ATDI encourages countries that fall into the "medium" or "low" categories to follow the examples of these leading countries and aim to move to the high cluster in order to better compete in the industry.
There has been significant movement in the rankings since 2011, especially in developed countries. The biggest reason for this was the recent availability of data; however, the shifts are still significant. Serbia, Moldova, Palau and Turkmenistan moved up 25-32 spots, compared to 4-6 position changes from developed countries like Monaco and France. Governments and local organizations are improving their country's humanitarian efforts, safety, health and tourism infrastructure, among other things, which has improved overall image—another key factor in adventure potential.
As countries continue to build their adventure tourism industries, the draw for tourists to visit becomes more appealing. It also opens doors for tour operators, agents and other travel companies to include new destination offerings, as well as exciting activities and experiences for their clients.
People will always want to see the traditional destinations and attractions that have been popular for years. However, there is more of a demand for vacations that take them off the beaten path, into new territories and completely out of their comfort zone. Tour operators should consider organizing tours to exotic countries that may have lacked safety or infrastructure in the past but have now stepped up their operations in order to attract adventure travelers.
In their current itineraries, group tour operators should try to add more active or immersive experiences, such as hiking amid the natural beauty of China's Yellow Mountains or visiting a local corn farmer's home in Brazil. These kinds of activities add an element of adventure that connects people to the country they are visiting and the locals that live there.
Travelers are given a better understanding of the landscape and culture through adventure travel. Tour operators that offer these ex-periences will not only gain more travelers, but also help countries improve their image as adventure travel destinations.