Revel in the Museum of Contemporary Art's Renovated Art Space
Chicago's MCA, one of the world's largest contemporary museums, engages audiences with new galleries of skillfully curated post-World War II pieces.
In June 2011, Museum of Contemporary Art (MCA) Director Madeline Grynsztejn announced that the museum would be changing its mission and identity with new floor plans, curators and exhibitions. The MCA first and foremost hoped to achieve what almost every museum strives for: an environment where the artist inspires audience engagement. Where it's not enough to just see art. You have to experience it as well.
This monumental $16 million project by architects Johnston Marklee was completed just in time to celebrate the MCA's 50th anniversary in October 2017. The museum now boasts over 5,000 artifacts, all of which are thoughtfully dispersed throughout four floors. Visitors will additionally get the chance to participate in gallery talks and book signings with the artists whose work is currently showcased. An equally artistic street-level restaurant accompanies the MCA. The venue is named after Marisol Escobar, who contributed the first permanent collection item. It's safe to say that every corner of the MCA is graced with new opportunities to engage; the museum has undoubtedly achieved its goal.
Enter the MCA and you will immediately encounter Felix the 26-foot-tall skeletal cat, some of the museum's permanent collection and emerging contemporary artwork. More than 2,500 pieces of artwork representing media and movements from the 1920s onward appear in rotating exhibitions. Among the pieces visitors will find from the permanent collection are black and white twin DNA samples, post-World War II sentiments, man presented as an abstraction rather than as a concrete being and bold geometric shapes brought to life with color and perspective. The MCA provides a comprehensive list of all art on view on its website.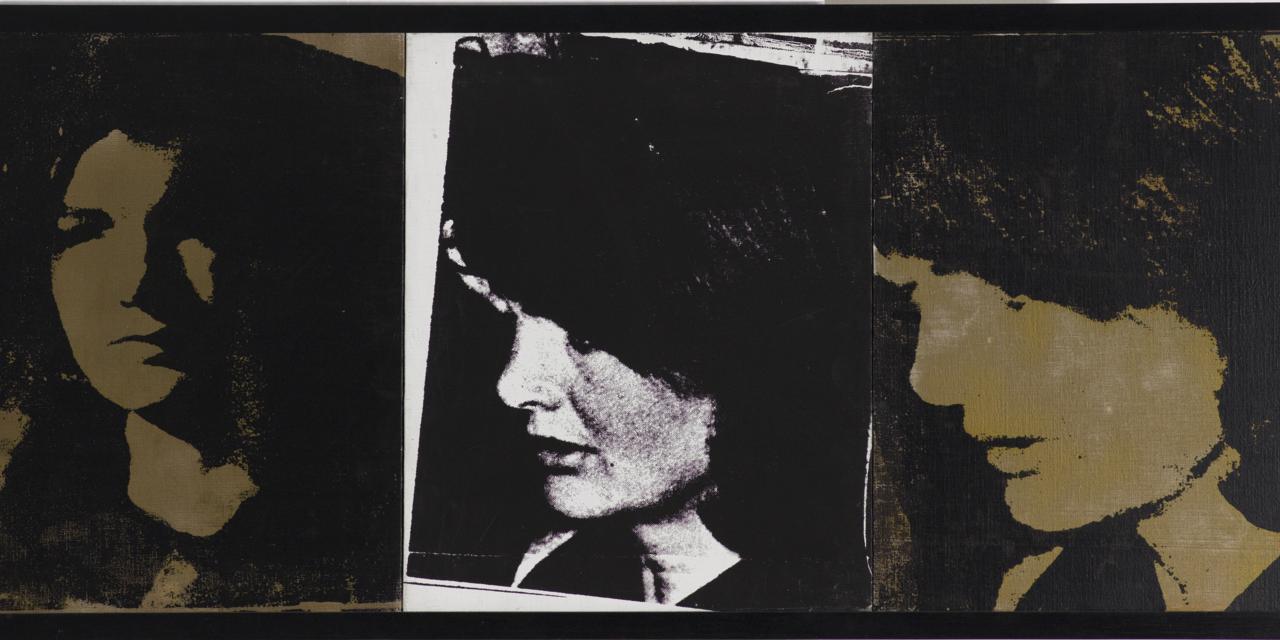 Integrated into the permanent collection pieces is the MCA's celebration of its 50th anniversary with the major three-part exhibition: We Are Here (ends on January 28). This international selection, which contemplates how we shape our planet, was curated by the museum's global team: Omar Kholeif, Naomi Beckwith and José Esparza. On the second floor, Esparza's first part of the exhibition, entitled I Am You, questions our impact on environmental development.
The second floor also boasts the Ascendant Artist Series. One of these galleries is artist Michael Rakowitz's Backstroke of the West. The Iraqi-American artist reflects on contested social and political movements through research and homage to his roots. Look for installations, such as a replica of the famous Ishtar Gate; Star Wars references on military uniforms and in exhibitions' titles; a Libyan flag directly addressing Paul McCartney; larger installations like The invisible enemy should not exist (2007-ongoing) – a lifelong project representing stolen items from the Iraqi National Museum – and more. Enemy Kitchen (2003-ongoing) is an entrancing display of a food truck that serves native dishes from Rakowitz's and his mother's collection of recipes.
Nigerian-born artist Otobong Nkanga graces the main floor in March 2018 with West African pieces and performances. Like Rakowitz, Nkanga explores the past, but through connecting movement and memory to postcolonial history. Some textiles and canvases of figures crafted with hard-edged lines illustrate ecological shortcomings stemming from Nigeria's oil industry. Others address the economic role of Nigerian artifacts. Almost all focus on relating modern capitalism to exploiting the world's natural resources. Both Rakowitz's and Nkanga's works are displayed by MCA Senior Curator Omar Kholeif.
The pristine white spiral staircase leading to the third and fourth floors is greeted by a pale green, aquamarine and yellow web called Water Falls from My Breast to the Sky, one of the pieces from the Art in Free Spaces project. Constructed by Brazilian artist Ernesto Neto, the crochet cotton spanning from the ceiling to an organic cushion is meant to engage all five senses.
The MCA does not forget that the city of Chicago and other dynamic urban areas possess societal issues that are worth dissecting. For one, does housing architecture represent the hardships that certain classes or races may experience while living in the city? Breakout local artist Amanda Williams bravely raises – and even seems to answer – this question in her Chicago Works exhibition on the third floor. Part of Williams' work includes a vivid addition to her highly lauded project, Color(ed) Theory, which features eye-catching red monochromatic houses painted to draw attention to the increasing number of vacancies on Chicago's South Side.
Along with latticed remnants of homes are additional images that raise further questions about Chicago's safety and inequality. A white room offset with golden walls and a giant brick, for example, showcases layer-cut maps of Iraq over eight Chicago neighborhoods. These images are meant to discuss whether or not it is appropriate to nickname Chicago "Chiraq," or to liken Chicago's conflicts of violence and inequality to Iraq's own conflicts. Williams' work is on display until the end of the year, and then Paul Heyer will present his own interpretation of Chicago Works from January to July 2018. He intends to draw from '90s rave culture and quotidian objects to explore bodily liberation in the moments preceding life and following death.
The fourth floor's segment, You Are Here, cultivated by Beckwith, presents the transformation of the onlooker into an active participant of art. To examine this change, she begins with Minimalists and ends with artists using their bodies in their works to demonstrate social and political movements. The final section, We Are Everywhere, presents artists who refer to pop culture – think movie stills, neon signs and soup cans – in their pieces. Kholeif draws on pieces from artists like Andy Warhol, Jeff Koons, Gillian Wearing, Bruce Newman and more to examine this ongoing engagement since the 1980s.
Joining the fourth floor in the near future are Howardena Pindell's What Remains to be Seen and Many Tongues: Art Language and Revolution in the Middle East and South Asia. Pindell's work (coming February 2018) consists of abstract and conceptual paintings that detail her personal life with unusual materials, such as perfume, glitter and talcum powder. Many Tongues: Art Language and Revolution in the Middle East and South Asia (coming October 2019) is an international and intergenerational exhibition of artists retracing history from 1947 to the present.
In addition to the remaining components of the three-part commemorative series, check out four other exhibits that will be showing well into the next year and beyond. The exhibition I Was Raised on the Internet examines how technological advances and daily news, from Wikileaks to the 2011 Arab Spring, influence younger generations. Also available is Virgil Abloh's Not New, Now, in which the fashion designer extends his talents to the contemporary art world through modern day influences like Kanye West. Takashi Murakami is another artist who has worked closely with the musician and famed fashion designer Louis Vuitton. His pink exhibit, entitled Jellyfish Eyes, is currently on view.
Finish the tour by taking in the leafy gold ceiling lights radiating from the main floor's Commons, followed by a bite to eat at Marisol on the lower level. The Commons, famously known for its upscale take on foliage, was designed and unveiled by Chicago artist Edra Soto in October. Soto specifically encourages viewers to channel their thoughts about civic engagement on paper with writing stations and through performances held in the public space. After a few moments in the free space, continue to the lower level for more fine art, coupled with food at Marisol. The new restaurant features artwork of its own from award-winning artist Chris Ofili, who experiments with vibrant colors across a variety of mediums in a floor-to-ceiling mural called The Sorceress' Mirror.
Find more information about upcoming exhibitions, performances and ticket sales on the MCA's website.
Summary
Article Name
Revel in the Museum of Contemporary Art's Renovated Art Space
Description
Chicago's MCA, one of the world's largest contemporary museums, engages audiences with new galleries of skillfully curated post-World War II pieces.
Author