Rapid City Itinerary: Rapid City, South Dakota Parks, Monuments & Memorials
The Itinerary at a Glance
Centrally located to bucket list-worthy experiences like Mt. Rushmore National Memorial and Crazy Horse Memorial, Rapid City, South Dakota is the ideal touring destination where every day has big potential. Rapid City offers a vibrant Main Street America experience with unique attractions and urban pleasures including a variety of accommodations, local restaurants and boutique shopping. In Rapid City, every day brings a chance to Do Big Things.
4 Unique Experience on This Trip
Mount Rushmore National Memorial
Crazy Horse Memorial
Badlands National Park
City of Presidents
Duration: 3 Days
Available: Year-round
This Itinerary is Ideal For: All
Itinerary Details
---
 Day 1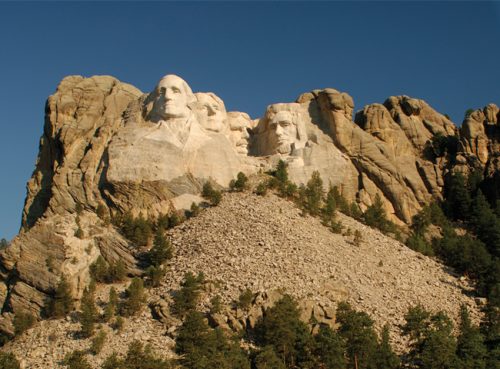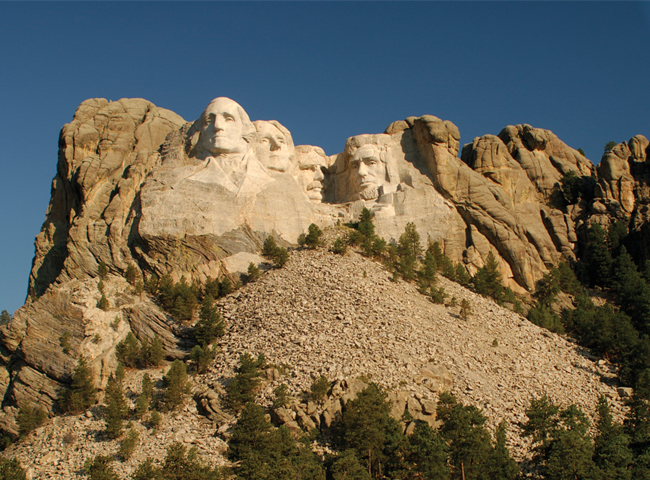 MORNING

Head to Mount Rushmore National Memorial just before sunrise and you won't be disappointed. The morning sun highlights the granite giving you a truly unique look at the mountain and postcard-perfect pictures. The best light on the mountain is from sunrise to about 10:30 a.m. After watching the sun come up, sit down for a hot breakfast and morning latte with a spectacular presidential view. Visitor Center, gift shop and concessions open at 8:00 a.m. (Mountain Time).
MID-MORNING
Enjoy a scenic drive to Crazy Horse Memorial, just a few miles from Mount Rushmore. This ongoing mountain carving is the world's largest and a majestic tribute to all Native American tribes across the country. The visitor complex includes a welcome center, the Indian Museum of North America, the Native American Educational & Cultural Center, the sculptor's log home studio and workshop, indoor and outdoor galleries, museum gift shop and expansive viewing veranda. Enjoy lunch at the Laughing Water Restaurant.
EARLY AFTERNOON
After leaving Crazy Horse Memorial, head underground for a look at the beauty below the surfaces. Jewel Cave National Monument is approximately 20 miles west of Crazy Horse and is the world's third longest cave. About 30 miles from Jewel Cave you'll find the world's sixth longest cave, Wind Cave National Park. Both caves have daily tours during high season. Prices and tour times vary.
LATE AFTERNOON
From Wind Cave, circle back through Custer State Park. While a whole weekend could be devoted to the park, a drive through the Wildlife Loop and Needles Highway or Iron Mountain Road during the late afternoon and early evening will be perfect for viewing wildlife.
EVENING
Be sure to head back to either Mount Rushmore or Crazy Horse for their evening shows. During the summer season, Mount Rushmore holds a nightly lighting ceremony. This patriotic and moving event highlights the making of the monument with a video, flag lowering ceremony and a salute to veterans.
At Crazy Horse, experience a laser light show nightly during the summer. If your timing is right, witness a special night blast. The first night blast of the year is June 26 to celebrate the birthday of Mrs. Ruth Ziolkowski, the late wife of the late Crazy Horse sculptor. The second traditional night blast of the year is September 6, dedicated to dual anniversaries of the 1877 death of Crazy Horse and of the 1908 birth of sculptor Korczak Ziolkowski. Additional blasts are held throughout the year, check our events calendar or contact Crazy Horse to see if one is scheduled during your visit.
Day 2
MORNING
Start your morning by heading east from Rapid City on I-90 towards Wall. About 60 miles from Rapid City, make a quick breakfast stop at world-famous Wall Drug and grab a cup of $.05 coffee and a donut. Then stop by the National Grasslands Visitor Center. Learn about the prairie wildlife and plants and enjoy a patio talk from one of the park rangers. Presentation times vary.
AFTERNOON
South from Wall on Hwy 240/Badlands Scenic Loop is Badlands National Park. This 244-000-acre park is full of jagged spires, eroded buttes and prehistoric fossils. The moon-like surfaces of the Badlands create a hiking challenge with breathtaking scenery. Drive the loop, hike and enjoy a picnic at one of the scenic overlooks. At the southeast end of the scenic loop is the Ben Reifel Visitors Center. Just down the road from the visitors center are short, scenic trails. The view from the top of the ladder on Notch Trail can't be beat.
LATE AFTERNOON
The Minuteman Missile National Historic Site (also known as the Minuteman Missile Silo) is a one-of-a-kind attraction, located at the east entrance to the Badlands, which takes visitors into the control room of an actual nuclear missile silo. South Dakota and Ellsworth Air Force Base in Rapid City played a strategic role in the Cold War, operating 150 missile silos and 15 launch control facilities in the western part of the state. Guided tours for a limited number of visitors are available on a first-come-first-serve basis.
It may not be a national park or monument, but the City of Presidents in downtown Rapid City is a great way to end your Parks, Monuments & Memorials tour. These life-sized bronze statues will take you on a journey through American presidential history.
Day 3
Extend your Parks, Monuments & Memorials tour:
Summary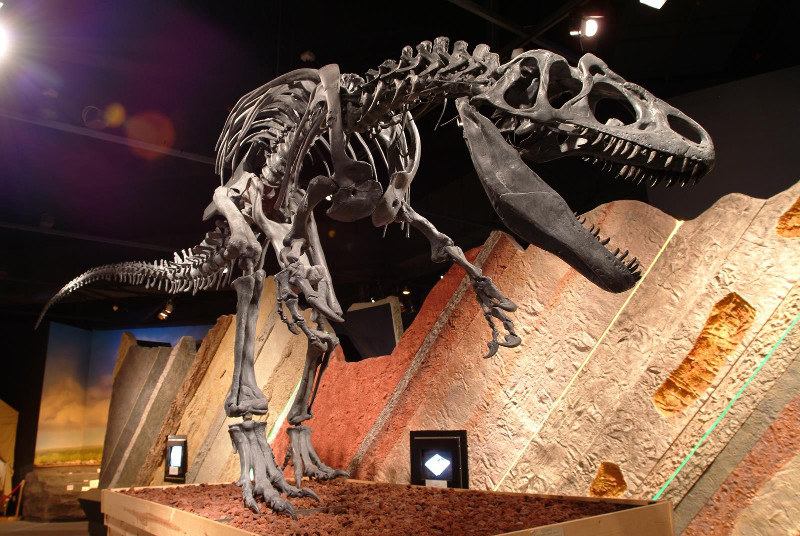 Article Name
Rapid City Itinerary: Rapid City, South Dakota Parks, Monuments & Memorials
Description
Centrally located to bucket list-worthy experiences Rapid City, South Dakota is the ideal touring destination where every day has big potential.
Leisure Group Travel Magazine