Rapid City Itinerary: Our Native Culture
The Itinerary at a Glance
Centrally located to bucket list-worthy experiences like Mt. Rushmore National Memorial and Crazy Horse Memorial, Rapid City, South Dakota is the ideal touring destination where every day has big potential. Rapid City offers a vibrant Main Street America experience with unique attractions and urban pleasures including a variety of accommodations, local restaurants and boutique shopping. In Rapid City, every day brings a chance to Do Big Things.
4 Unique Experience on This Trip
Bear Butte State Park
Devils Tower National Monument
Sioux Pottery
Crazy Horse Memorial
Duration: 1 Day
Available: Year-round
This Itinerary is Ideal For: All
Itinerary Details
---
 EARLY MORNING
The Black Hills of South Dakota are rich in Native American culture and history. One way to appreciate this culture is to take an early morning hike up Bear Butte. Located approximately 25 miles north of Rapid City, Bear Butte State Park is a geological wonder and a place of worship for many Native American tribes. The hike to the top is rugged but the view is spectacular. Visitors are asked to be respectful of worshippers and their religious practices.
Another great early morning option is Devils Tower National Monument, in which over 20 tribes express a cultural connection with the Monument through stories of the tower's creation. The most popular legend involves a bear clawing the sides of the tower to form the columns you see. Devils Tower is located approximately one hour and 30 minutes from Rapid City, just across the border in Wyoming and is a great sunrise drive.
MID-MORNING
Head back to Rapid City for a hearty breakfast or sit down and enjoy a bagel and latte at one of many dining options. After recharging, take a tour of The Journey Museum & Learning Center in downtown Rapid City. This unique museum will show you the history of the "Paha Sapa" (Lakota for Black Hills) and leave you with a greater respect for the land and its people.
NOON
If you have time, stop at Sioux Pottery, where you will see traditionally designed and hand-crafted pottery by Sioux Indian artists. Come browse their wide inventory located in Rapid City, South Dakota.
EARLY AFTERNOON
Enjoy a delightful lunch in historic downtown topped off by shopping at Prairie Edge Trading Co. & Galleries. Here you'll find fine Native American arts and crafts, beadwork, clothing and replicas of authentic wares.
EVENING
One of the most comprehensive ways to learn about Native American history in South Dakota is to spend an afternoon at Crazy Horse Memorial. This ongoing mountain carving of the great Lakota warrior is not only a tribute to the Sioux Nation, but to tribes everywhere. The Indian Museum of North America, located within the complex, showcases authentic items donated from Native Americans all over the United States and Canada.
Extend your native experience:
Summary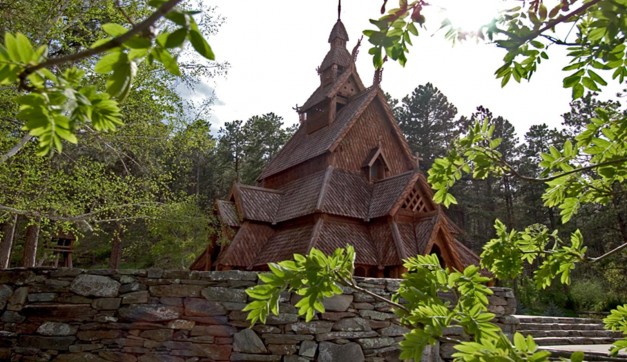 Article Name
Rapid City Itinerary: Our Native Culture
Description
In Rapid City, every day offers a variety of accommodations, local restaurants, boutique shopping and brings a chance to Do Big Things.
Leisure Group Travel Magazine