NTA's Travel Exchange Heads to Milwaukee

Annual event is slated for November 4-8, 2018
Travel Exchange, the National Tour Association's annual convention, is heading to Milwaukee, Wisconsin this November. It's a chance for NTA members to meet the travel world under one roof, share ideas and turn handshakes into partnerships.
"Milwaukee is a great city to host the NTA Convention because of its amenities, its beauty and its accessibility," said Brian Hutchings, convention sales manager at Visit Milwaukee. "With over 150 downtown restaurants, 17 museums, 25 theaters, plus our location on the shores of Lake Michigan and our vibrant and unique neighborhoods, Milwaukee is a must-experience destination. Our downtown is very walkable, we have over 130 miles of dedicated park trails for nature lovers, and don't forget our new streetcar, The Hop, which begins its free rides this fall. NTA attendees will have a great time, and Milwaukee will be ready to welcome them."
Pam Inman, president of NTA, said, "After talking with several of our Wisconsin members recently and learning more about the cool things they're cooking up for us there, I am more excited than ever about Travel Exchange '18. And it's coming at a time when NTA members are exploring innovative ways to engage and do business together. I'm telling you—Milwaukee will be memorable."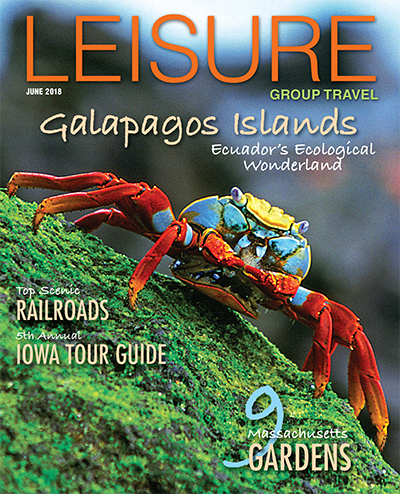 The opening night reception is being hosted at the world-famous Harley-Davidson Museum. Barbara Smyrl, the museum's operations lead, said, "The Harley-Davidson Museum is thrilled and honored to be the host for the kickoff of the 2018 NTA Travel Exchange. Throw on some leather and get ready to throw a leg over an iconic Harley-Davidson motorcycle for this gathering of old friends and new. We guarantee the Icebreaker party will be the hottest ticket in town."
Down to Business
TREX features new travel products from every U.S. state, Canadian province and 30+ countries. With 80 percent of NTA operators only attending Travel Exchange, it's an opportunity to meet unique tour operators. Appointment sessions include the Destination Pavilion, where DMOs have 10-minute prescheduled appointments with buyers, organized by region and country. Unlike "reverse trade shows," DMOs are seated in booths with buyers visiting them. Additionally, the Supplier Exchange features hundreds of seven-minute, prescheduled appointments between tour operators and travel suppliers. In this one-on-one business format, the tour operators are seated in booths and tour suppliers visit them.
Pre-Fams Head West and North
Two familiarization trips are scheduled from November 1-3. The first visits the Middleton (Madison) area including the National Mustard Museum and House on the Rock, then on to southeastern Wisconsin and Kenosha's Civil War Museum and Racine's Frank Lloyd Wright landmark buildings. The second fam heads north to Cedarburg, where the group will experience the Wisconsin Quilt & Fiber Art Museum before moving on to Green Bay to visit Lambeau Field and the Oneida Nation, ending in Fond du Lac.
"Circle Wisconsin is excited for NTA TREX18 coming to Wisconsin and Milwaukee," said Wendy Dobrzynski, executive director of Circle Wisconsin, the state's group tour association. "This is a great opportunity to showcase the fun, unique and educational experiences that groups can enjoy in our wonderful state. Everyone attending is sure to have a fabulous time."
Learn more about NTA's Travel Exchange by visiting https://ntaonline.com/convention/.