The Itinerary at a Glance
Visit NC Smokies is the place you want to gather. With wonderful museums like the Shelton House and Shook Museum to the vibrant Hart Theatre, there is plenty to see and do. We encourage you to come shop in Downtown Waynesville or Maggie Valley and relax at Lake Junaluska. Our farm-to-table restaurants will be ready and waiting for you as you explore Haywood County.
3 Unique Experiences on This Trip
HART Theatre
World Methodist Council Museum
Catalooche Ranch
Duration: 3 Days
Available: Year-round
This Itinerary is Ideal For: Adults over 21
Videos
---
Itinerary Details
---
Day 1
Arrive early in the afternoon at the Shelton House, which is a must for anyone intrigued by the heritage of Haywood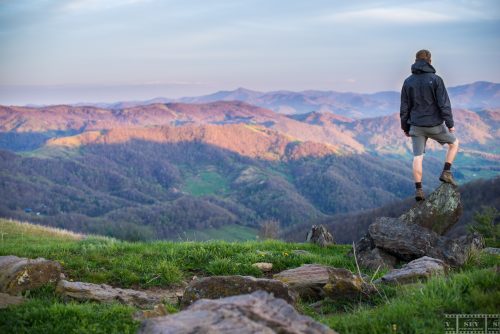 County. Built in 1875, it is listed on the National Register of Historic Places. Housed in and around the Shelton House, the Museum of North Carolina Handicrafts features comprehensive exhibits of 19th century crafts.
Afterwards, head over to Downtown Waynesville to spend some time strolling down  historic Main Street and visiting the many specialty stores that line both sides. Mast General Store is the emporium with a little bit of something for everyone. If you want to take a treat home for that furry friend, stop by Smoky Mountain Dog Bakery. While downtown, stop at Boojum Brewing Company to sample a locally made beer. Finally, if you need an afternoon pick-me-up, stop by Sunburst Market for some farm-to-table flavors.
For dinner, head over to Maggie Valley and J. Arthurs Restaurant for some prime rib and their famous gorgonzola cheese salad.
Day 2
Begin the day with breakfast at your hotel. Then head out to explore the Western North Carolina Quilt Trail,
stopping in Clyde to tour the Shook Museum and right next door in Canton the Colonial Theatre, which opened in 1932.
Lunch at the Jukebox Junction Restaurant & Soda Shoppe will take you back to the 1950s and ̓60s. Of course, no lunch is complete until you order your hand-spun milkshake. Afterwards head over to Lake Junaluska for a tour of the World Methodist Council Museum or an afternoon stroll around the lake on the 2.3-mile walking trail.
In the evening, enjoy a performance at the Haywood Arts Regional Theatre, known by the locals as the "HART." This year-round theater features productions from classics like Macbeth to Broadway musicals like Hello Dolly.
Day 3
Begin the day by visiting Catalooche Ranch for breakfast with a local storyteller, and since it borders Great Smoky Mountains National Park, it's the ideal location for extraordinary mountain views.
Afterwards, head through Maggie Valley for a stop at Elevated Mountain Distillery and a genuine whiskey experience. The 11,000-sq.-ft. facility includes the distillery, barrel storage, bottling area, product development and gift shop.
Finally, grab some last-minute gifts at Maggie Mountaineer Crafts, where they have endless crafts, delicious homemade fudge and a creekside picnic area for relaxing.