New Tour Options in Montgomery, Alabama
Since its opening in April, a memorial and museum honoring lynching victims has become an important addition to the story of civil rights in America
There's no doubt that the Equal Justice Initiative's (EJI) National Memorial for Peace and Justice and accompanying Legacy Museum confront a dreadful and uncomfortable topic. The memorial is a tribute to 4,400 African-American men, women and children who died at the hands of white mobs between 1877 and 1950. Leaving behind racial terror endured by many in the Jim Crow South, more than six million blacks moved north between the 1910s and 1970s in what's termed the Great Migration.
Set on a six-acre site overlooking Montgomery, the memorial uses artistic sculpture to deliver a stirring message. Upon entering, visitors are confronted with a sculpture depicting slavery created by Kwame Akoto-Bamfo. The journey continues through 800 monuments, one for each county in the United States where lynching and deaths from other types of racial abuse took place. Docents are usually available to assist visitors in locating a county that interests them. As a side note, EJI has invited counties to claim their monument and install them in the county they represent.
---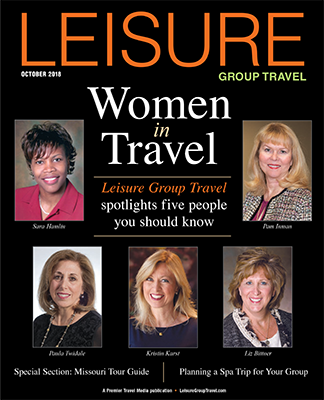 ---
Alabama Tour Ideas
The visitor's experience resumes through the civil rights era with a sculpture by Dana King dedicated to the women of the Montgomery Bus Boycott. The memorial journey ends with a Hank Willis Thomas sculpture depicting contemporary issues of racially biased criminal justice and police violence. Throughout the memorial words from Dr. Martin Luther King Jr. and writings of Elizabeth Alexander and Toni Morrison are displayed.
The 11,000-square-foot Legacy Museum: From Enslavement to Mass Incarceration is ironically built on the site of an old warehouse that imprisoned enslaved black people. Tens of thousands were trafficked through the Montgomery slave market servicing white landowners. The museum explores the history of racial inequality, including contemporary issues.
From the moment visitors enter they are confronted with replicas of slave pens, where they hear personal stories of black people awaiting their time on the slave auction block. Technology is used to enlighten visitors on the enslavement of African-Americans, the development of racial terrorism, legalized segregation and racial hierarchy in America today.
Groups of all sizes are welcome at both the memorial and museum. A group price is not available, but discounts for students, seniors 62+ and combination tickets are available. For questions, email groupsales@eji.org or call 334-269-1803. Tickets can be purchased online at museumandmemorial.eji.org.
Montgomery had a significant impact on civil rights history. On December 1, 1955, Rosa Parks refused to give up her seat on the bus. That action led to the 382-day Montgomery Bus Boycott. Near the State Capitol, where Jefferson Davis was sworn in as the president of the Confederacy, sits a simple, red-brick church. A young pastor named Dr. Martin Luther King, Jr. led his congregation from 1954-1960. In 1965 King delivered his "How Long? Not Long" speech at the State Capitol following the Selma-to-Montgomery march that led to equal voting rights for blacks in the South.
The basement of Dexter Avenue King Memorial Baptist Church features a dynamic mural covering King from Montgomery to Memphis. Nearby is the pulpit he used at the State Capitol. Next door is the Dexter Parsonage Museum, a small home that housed a remarkable man and his family. Tours are welcome. There's a great photo op in the church pulpit.
The Rosa Parks Library & Museum at Troy University brings to life the historical moment of civil disobedience. A multimedia re-enactment shares the mood of other bus passengers and challenges of the Jim Crow era. The Victory Room is the sixth and final main room. The highlight exhibit is a likeness of King and other civil rights leaders riding at the front of the bus following the Supreme Court's decision ruling segregation illegal.
The Civil Rights Memorial & Center, Freedom Riders Museum, Court Square Fountain and National Center for the Study of Civil Rights & African American Culture at Alabama State University, all contribute to the role Montgomery has played in the quest for equality.
Although proud to share its history, Montgomery is a vibrant river town packed with energy and excited about its future. New restaurants are appearing with a commitment to a sustainable lifestyle and farm-fresh food.
Diverse cultural offerings, from fine art to world-class theater, parallel those of cities twice its size. The Alabama Shakespeare Festival does 10 productions a year, including Shakespeare, Broadway musicals and classics. Take a tour where more than 1,000 Hyundai vehicles are made daily. In the evening catch the Montgomery Biscuits, a minor league affiliate of the Tampa Bay Rays playing in one of the coolest baseball stadiums.
Plenty of fun and memorable experiences await your group in Montgomery. If you haven't seen Montgomery lately, you haven't seen Montgomery. Check it out at visitingmontgomery.com.
by Dave Bodle