Minnesota Itinerary: Exploring Southern Minnesota
The Itinerary at a Glance
Across the southern region of Minnesota you will find a variety of activities and landscapes. The Mississippi River and many small, quiet streams wind their way through scenic valleys nestled among tall, wooded bluffs. The Minnesota River reaches across rich farmland. Here and there are patches of prairie, remnants of the grasslands that once blanketed this land.
The spirit and traditions of the Dakota Indians and early pioneers are recalled at numerous historic sites. Southern Minnesota communities are known for their antique shops, historic architecture and ethnic festivals.
4 Unique Experience on This Trip
Bloedows Bakery
Blue Mounds State Park
Hormel Historic Home
Austin Artworks Center
Duration: 7 Days
Available: Year-round
This Itinerary is Ideal For: All
Itinerary Details
---
Day 1
Fly into Minneapolis/St. Paul International Airport (MSP) and take advantage of the many complimentary shuttles from nearby hotels. Enjoy your evening at the Mall of America. Overnight at a hotel in Bloomington.
Day 2
Pick up the River Road-Highway 61-and enjoy the breathtaking views of the Mississippi River as you travel south.
Red Wing (51 miles) Visit antique and gift shops, the historic St. James Hotel and the complex of Red Wing Boots, with a small museum. At Red Wing Pottery, you can watch artists at work.
Wabasha (31 miles) The National Eagle Center is a world-class interpretive center located on the banks of the Mississippi River and is home to non-releasable bald and golden eagles. During a visit to the National Eagle Center, you can experience these magnificent creatures up close.
Kellogg (7 miles) LARK Toys, with over 20,000 square feet to explore, is one of the largest independent specialty toy stores in the country. The knowledgeable staff is always happy to assist visitors as they enjoy self-guided tours throughout this unique facility.
Winona (27 miles) Minnesota Marine Art Museum, located on the riverfront, is home to major works by Picasso, Van Gogh, Monet, O'Keeffe and many more.
Winona Boat Tours offers a narrated tour of the famed waterway and history of Winona and its relation to the Mississippi River. Bring your camera and binoculars to capture the wildlife.
Pointour Historic Walking Tours will help you discover the heart of Winona on a casual and informative walk with a knowledgeable and entertaining guide. Learn little-known stories and see over 25 beautiful and historic structures. Overnight in Winona.
Day 3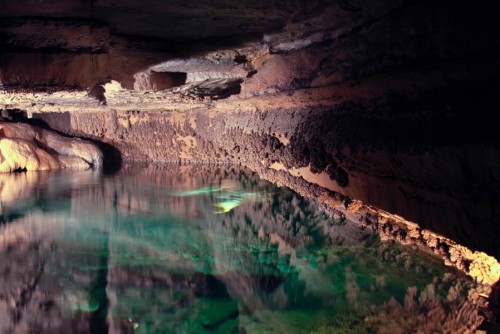 Forestville (53 miles) Mystery Cave is a guided tour of Minnesota's longest known cave, with stalactites, stalagmites, flowstone, beautiful underground pools and a maze of interconnecting passages. Modern lighting and walkways enhance accessible tours.
Austin (44 miles) The SPAM Museum tells the amazing story of Hormel Foods Corporation, a Minnesota Fortune 500 company. Enjoy audio, video, traditional and interactive displays featuring the famous, versatile and historic SPAM. Educational and fun for all ages. Free admission.
The Hormel Historic Home is the stately 14-room home of the George A. Hormel family (founder of Hormel Foods Corp). Built in 1871, the home features stained-glass windows, decorative woodwork, front pillars imported from Italy, Tiffany light fixtures and Greek marble.
Austin Artworks Center is a space for the creative to learn and design. The experience involves a hands-on project – let your creative side come alive and have a masterpiece to take home. Overnight in Austin.
Day 4
Worthington (135 miles) Spomer Classics is one of the finest automotive collections in the upper Midwest. View the display of pedal and classic cars and explore an extensive display of over 300 advertising items of automobiles, implements, oil, gas and more.
Luverne (33 miles) Brandenburg Gallery, named after noted wildlife photographer Jim Brandenburg, features over 100 Brandenburg originals. Brandenburg began his photographic ventures in Luverne and proceeded to travel the globe as a photographer for National Geographic for over 30 years.
Blue Mounds State Park is "must see." From the Sioux quartzite cliff, rising 100 feet from the plains, to the bison herd grazing on the prairie to the sea of prairie grass and flowers, this park is full of natural surprises.
Pipestone (26 miles) Pipestone National Monument is home to the historic Pipestone quarries, beautiful tallgrass prairie and majestic Winnewissa waterfall. The quarries have been visited for centuries by American Indians to acquire the red pipestone used to craft pipebowls for their sacred ceremonial pipes. This site features a visitor center, museum, orientation film, exhibits, gift shop and demonstrations.
Overnight in Pipestone.
Day 5
Walnut Grove (52 miles) The Laura Ingalls Wilder Museum is where visitors will enjoy learning the history of the Ingalls Family at this site. The collections are housed in a series of buildings including an 1898 depot, chapel, onion-domed house, dugout display, little red schoolhouse, early settler home and covered wagon display. Also on display are memorabilia from stars from the Little House on the Prairie TV series.
New Ulm (54 miles) The Lind Home was erected in 1887 by Minnesota's 14th governor, John Lind. Its elegant Queen Anne architecture and historical significance have allowed it to be placed on the National Register of Historic Buildings.
Herman "The German" Arminius, a Cheruscan chieftain, negotiated an alliance with Germanic tribes to defend Germania from Roman conquest. This monument is listed on the National Register of Historic Places.
Schell's Brewery, named after the second oldest family-owned brewery in the country, offer one-hour tours that cover the history of the founding family and brewery itself. The tour ends with an assorted beer and 1919 Root Beer sampling in our Rathskeller Tap Room. A visit to the brewery grounds might include deer, roaming peacocks and barrel after barrel of the finest beers imaginable.
Overnight in New Ulm.
Day 6
Owatonna (73 miles) Between 1886 and 1945 over 10,000 orphaned children were sent to the Minnesota State Public School for Dependent and Neglected Children. Relive history through the Orphanage Museum with pictures, artifacts, and personal stories. Don't miss the newly restored Cottage 11, State School Kids' Memorial, Children's Cemetery, Flag Pole Plaza and Rock Garden.
Faribault (17 miles) Established in 1865, the Faribault Woolen Mill is a living testament to American craftsmanship. From providing woolen blankets for pioneers heading west to comforting our troops through two world wars, these woolens are woven into American history. Mill tours available.
Northfield (14 miles) Northfield Historical Society's Bank Museum is the site of the infamous James-Younger Bank Raid. Exhibits at the fully restored bank in the center of Northfield outline the dramatic events of that fateful day and provide insight into how the politics and events of the day converged to bring eight desperate brigands to Northfield on Sept. 7, 1876. Overnight in Northfield.
Day 7
Minneapolis-St. Paul Area (44 miles)
Summary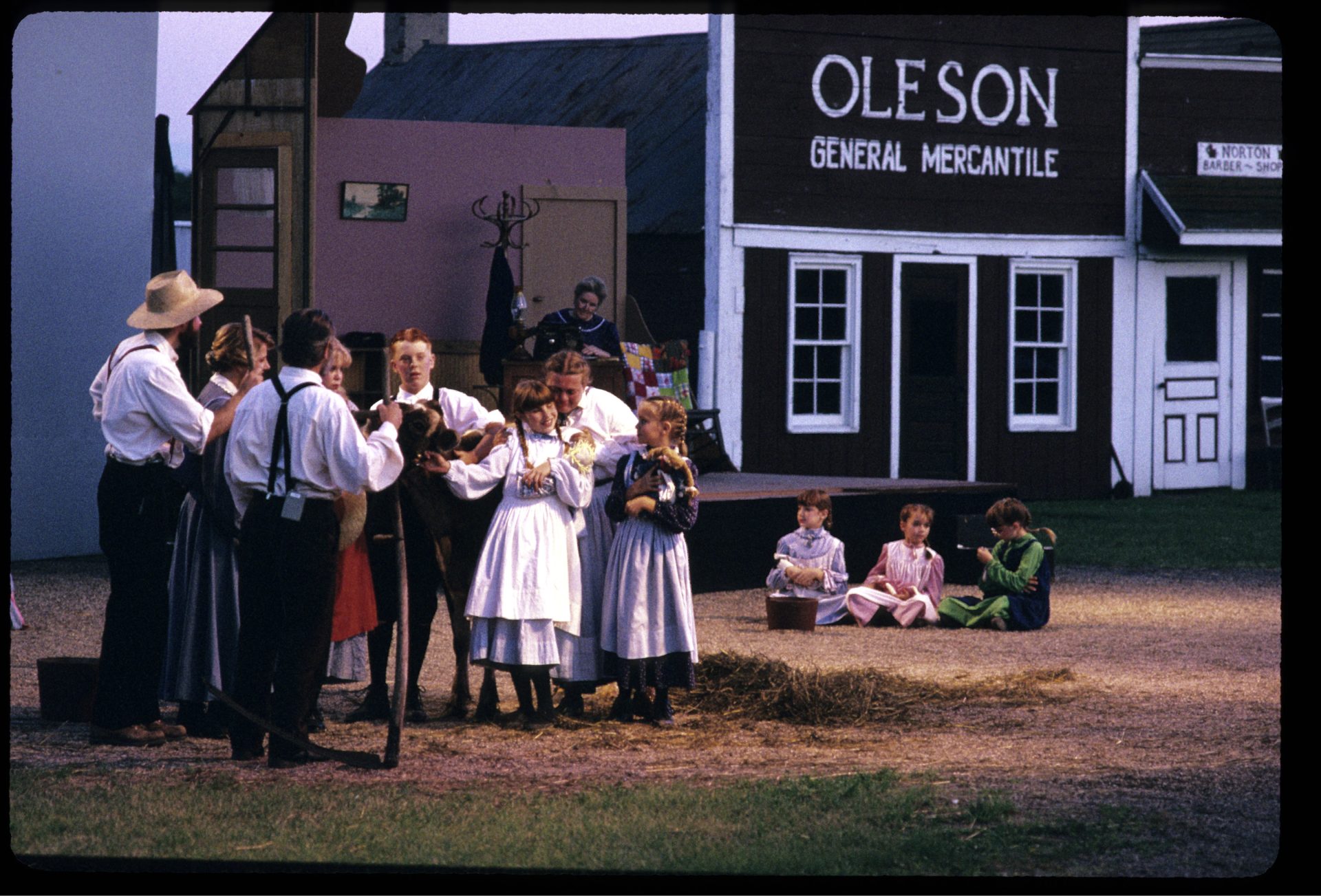 Article Name
Midwest Itinerary: Exploring Southern Minnesota
Description
Across the southern region of Minnesota you will find a variety of activities and landscapes. The Mississippi River and many small, quiet streams wind their way through scenic valleys nestled among tall, wooded bluffs.
Leisure Group Travel Magazine