Savannah Itinerary: Discover Savannah's Black Heritage
The Itinerary at a Glance
Through the hardships of slavery and the fight for civil rights, Africans in Savannah founded their own churches, schools, and communities. As Georgia's oldest black community, Savannah is one of the most historically significant African-American cities in the nation.
4 Unique Experience on This Trip
Laurel Grove Cemetery
King-Tisdell Cottage
Pinpoint Heritage Museum
Ralph Mark Gilbert Civil Rights Museum
Duration: 3 Days
Available: Year-round
This Itinerary is Ideal For: All
Itinerary Details
---
 Day 1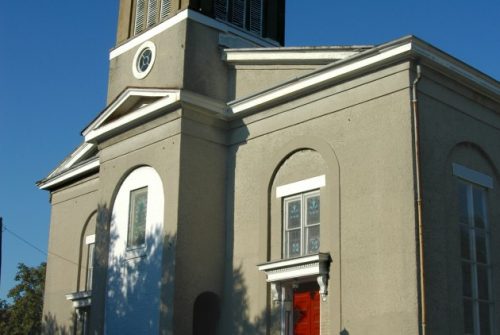 Savannah Black History Tour-. Your group's visit begins with experiencing the soul of Savannah, where the African American heritage is celebrated. Several tour companies specialize in presenting this fascinating history.
Church Tour- Visit the First African Baptist Church, the oldest African-American congregation in North America. Built by black labor, both free and slave, the church housed runaway slaves as part of the famed Underground Railroad.
The Owens-Thomas House– Tour the house that is considered the finest example of English Regency architecture in America. The home completed construction in 1819 and has one of the earliest intact slave quarters in the U.S.
Day 2
Laurel Grove Cemetery– Laurel Grove South is one of the most significant final resting places for African Americans who died in the 19th and 20th Centuries. While slavery was still legal, there were more free African Americans interred in Laurel Grove South than any other cemetery in the Southeast. The cemetery serves as a culturally and historically significant site for African American religion, education, civil rights and business.
The Beach Institute– Established in 1865 as a school for newly freed slaves, it features local and national art exhibits, including a collection by renowned wood carver Ulysses Davis.
King-Tisdell Cottage– Dating to the 1890s, this small cottage has served as a cultural museum of African American arts and crafts since 1981. Among its treasures is a copy of the Emancipation Proclamation.
Pinpoint Heritage Museum– The afternoon will be spent at the Pin Point Heritage Museum, nestled into a community of slave descendants who still carry on many of the traditions of their forefathers.
Day 3
Ralph Mark Gilbert Civil Rights Museum– This museum chronicles the civil rights struggle of Georgia's oldest African American community from slavery to the present. Three floors of photographic and interactive exhibits includes an NAACP Organization exhibit, a fiber optic map of 87 significant civil rights sites/events, a lunch counter where "sit ins" occurred, segregation exhibits, and video presentation.
Factor's Walk– Visit the area that once saw the labor of slave stevedores as they unloaded cargo vessels along the Savannah River.
African-American Families Monument– This bronze-and-granite monument along River Street shows two adults and two children standing with broken chains at their feet. The base is inscribed with Maya Angelou's words depicting the horrors of a slave ship voyage, but ending on a note of hope.
Massie Heritage Interpretation Center– Massie Common School House was opened in 1870, and continued to offer public education until the occupation of Savannah by General William T. Sherman. During the spring and summer of 1865, Massie served as a school for black children under the order of General Sherman.
Second African Baptist Church– On January 16, 1865, General Sherman issued Special Field Order #15 in a field on the outskirts of Savannah. Shortly thereafter, General Rufus Saxton publicly addressed former slaves and church members at the Second African Baptists on the provisions of Sherman's offer, better known as the famous "forty acres and a mule" proclamation. Today, tours are given of this historically significant church.
Savannah State University- This historically black university was the first public institution of higher learning for blacks in the state of Georgia. Founded in 1890, it's one of the original Morrill Land-Grant Colleges.
Summary
Article Name
Savannah Itinerary: Discover Savannah's Black Heritage
Description
As Georgia's oldest black community, Savannah is one of the most historically significant African-American cities in the nation.
Leisure Group Travel Magazine