Illinois Itinerary: Curated Culinary & Shopping Tour in Illinois
The Itinerary at a Glance
A foodie lover's dream trip to the heart of America, where new and seasoned talented chefs, bakers and brewers create dishes and spaces that instill travelers with the sweetest of experiences. This tour combines learning firsthand how independent establishments from three areas of Western Illinois create their goods, with sampling and consuming a delightful palate of signature sweet and savory offerings.
4 Unique Experience on This Trip
Underbrink's Bakery
Hotel Nauvoo
Nucci's Pasta House
Maid-Rite Sandwich Shop
Duration: 2 Days
Available: Year-round
This Itinerary is Ideal For: All
Itinerary Details
---
Day 1
Begin at Underbrink's Bakery, where Leroy entertains with a behind-the-scenes tour of his working German bakery, which opened in 1929. Many of the original "formulas" are still in use today, as well as some of the antique equipment. The Quincy bakery is beloved for its Angel Food Cupcakes, Nut Rolls and Radio Rolls—all made with buttercream icing. Enjoy a trio sampler fresh from the oven of the day's offerings.
Continue to Quincy's historic "Calf Town" to the Quincy Steamboat Company, a well-stocked kitchen accessories store equipped with a complete teaching kitchen. Stock up on specialty ingredients and gifts before gathering around the prep area for an interactive cooking hour. Learn the owner's culinary tips and secrets before enjoying a light brunch.
Now to the local "greasy spoon," the Maid-Rite Sandwich Shop, a Quincy icon since 1928 and home to the loose meat sandwich, crispy crinkle-cut fries, homemade milk shakes and cream pies. Food Network's Alton Brown learned the ropes in the kitchen here in 2007. The old-fashioned ambience is an experience in itself, with the meals being served diner style, but the longstanding rule still applies: "No tipping allowed!".
Relax on the scenic drive to Nauvoo, IL along the curving Great River Road, following the curve of the upper Mississippi, where the river is at its widest, showcasing giant lily pads in summer and bald eagles in winter.
Nauvoo is one of America's premier historic communities and is recognized as a National Historic Landmark District. The community has enjoyed the longtime bounty of the grape and is dedicated to producing and celebrating fine wine and cheese.
Shop the quaint venues of Mulholland Street, including a hand-blown glass shop, homemade fudge at The Fudge Factory and The Red Brick Store in the "Flats." See the sights on a complimentary horse-drawn wagon wide through town, offered year-round, before feasting at the Hotel Nauvoo. This inn boasts five dining rooms, each reflecting a different era of Nauvoo's history. The bountiful buffet features Southern fried chicken, carved roast beef and the inn's signature wild rice dressing.
Enjoy a night cap at Illinois' oldest winery, Baxter's Vineyards & Barrel Room, before returning to Quincy to retire for the evening.
Day 2: Grown-N-Gathered and Road Trip to Pike County
Fun start at Krazy Cakes with a bacon-topped French toast muffin, or the cafe's hearty house-made biscuits and gravy. Krazy Cakes has two locations in downtown Quincy. See the owner's elaborate cake creations in this burgeoning venture.
Walk to nearby Maine Street and peruse the row of vintage shops before arriving at Grown-N-Gathered, offering local produce and farm-raised meat – essentially an indoor farmer's market and foodie paradise. Sip a nutritious fresh smoothie as you shop or relax in the secluded courtyard.
Head to O'Griff's Grill & Brew House across from Quincy's historic Washington Park, the home of the sixth Lincoln-Douglas Debate of 1858. O'Griff's is Quincy's only micro-brewery and offers a behind-the-scenes tour. Imbibe in a sampler flight of their signature flavors. Its Muddy Mississippi Oatmeal Stout receives rave reviews.
Stroll to Jail Alley and Bittersweet Confections. Chef Michael conjures the most delectable truffles bearing names such as "The Prime Minister" – smoky cigar leaves steeped in cream and dark chocolate ganache. Or his wife's "Nadine's Honey Lavender," inspired by a visit to Provence, France.
Make a quick stop at Winking's Market, Quincy's corner mom & pop grocery and deli since 1948. The Winkings offer good ol' cold cut sandwiches and ice-cold pop, brown bag-style. Choose from a traditional selection of cuts, or their signature hot roast beef or barbeque sandwiches. Enjoy on the road to Pike County.
Arrive at the historic William Watson Hotel in Pittsfield, IL, where Abe Lincoln slumbered. The William Watson is a restored boutique hotel in the heart of this historic little town, which played an instrumental role in Lincoln's life. It's also one of the 15 stops on the Lincoln Talking House Tour. Shop the quaint spaces surrounding the square and drive the tour, culminating at Nucci's Pasta House, known for delicious authentic Italian and fresh seafood.
Retire for the night at the William Watson and rise to fine coffee and pastries in the adjacent Free Press Coffee House before returning to the road.
Summary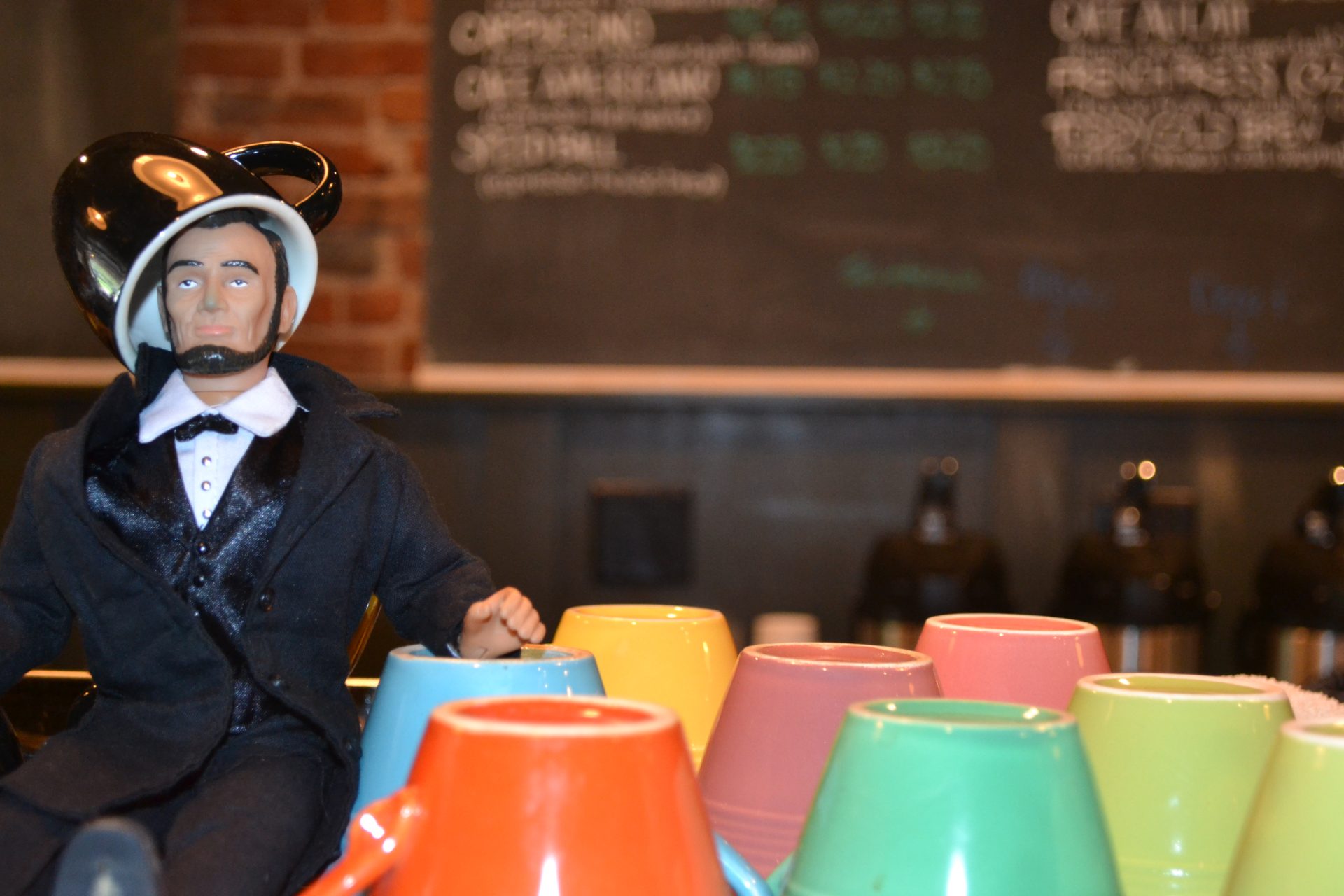 Article Name
Midwest Itinerary: Curated Culinary & Shopping Tour in Illinois
Description
A foodie lover's dream trip to the heart of America, where new and seasoned talented chefs, bakers and brewers create dishes and spaces that instill travelers with the sweetest of experiences.
Leisure Group Travel Magazine