Best Scenic Rail Trips
My heart is warm with the friends I make,
And better friends I'll not be knowing,
Yet there isn't a train I wouldn't take,
No matter where it's going.
So said the American lyrical poet and playwright Edna St. Vincent Millay, whose melodic verse embraces the feeling many get from riding a train. With the steam locomotive, the world's first true "machine" was put on public display, and we've grown to like, and even love, trains ever since.
Today's ribbons of rails offer a fascinating variety of steam and diesel excursions in various parts of the country. There are dinner-on-the-rails trips, leisurely scenic or quick-paced rides, and journeys punctuated with nostalgic rail museum highlights. Or consider a train ride in Europe.
For something a bit out of the ordinary, take your group down a different road—a railroad. There are many to choose from, each with its own destination, its own scenery and its own special equipment. Most offer group discounts and special packages.
Here we present a selection of the best rail journeys available. Pick the one or ones that intrigue you and climb aboard. The train is about to leave the station.
Durbin & Greenbrier Valley Railroad
Elkins and Durbin, West Virginia
Three Mountain Rail Group Adventures depart the two historic depots of Elkins and Durbin, April through December. Wilderness adventures include trips on the climate-controlled New Tygart Flyer and vintage Cheat Mountain Salamander into the heart of the mountains. Choose to chug along the Greenbrier River on the Durbin Rocket, the railroad's signature steam-driven train. Multiple train options and food service plans are available for any size group, including an all-day, two-train outing with meals provided.  (mountainrailwv.com
Rocky Mountaineer
Alberta and British Columbia
This premier rail tour company offers more than 40 different rail outings through dramatic British Columbia and Alberta, Canada scenery, and now its trains connect Seattle to the Canadian Rockies as well. The firm operates two-day and longer all-daylight trips on different scenic routes between April and October. The award-winning trains feature different levels of service—Silver Leaf, Red Leaf and the exceptional Gold Leaf service— and passengers can dine on gourmet meals, enjoy breakfast and lunch served at their seat and complimentary beverages and snacks. (rockymountaineer.com)
Mount Washington Cog Railway
Bretton Woods, New Hampshire
This dramatic rail line was the world's first successful cog railway, opening in 1869. It continues to excite passengers who enjoy the thrill of climbing 6,288 feet to the top of Mount Washington, famous for its commanding vistas. The line's bio-diesels operate trains from late April to early December, but mid-June through October a steam-operated locomotive typically pulls the first train up each day. At the top of the mountain is Mount Washington State Park with hiking trails, an observatory, visitor center and a hotel that was built in 1853 and is now a museum. (thecog.com)
Amtrak's Capitol Limited
Washington, D.C. to Chicago
The Capitol Limited first ran in May of 1923, and today this premier train runs daily between Washington, D.C. and Chicago. The rails follow the famous B&O line through the Potomac Valley, past historic Harpers Ferry and the Allegheny Mountains into Pittsburgh, through Ohio and Indiana, with the end point in Chicago. Spacious Superliner accommodations make the trip enjoyable, with showers and other amenities, friendly service and delicious dining. Reserved coach seats or Sleeper Service accommodations are available. In daylight hours, passengers can find a spot in the Sightseer Lounge and enjoy the scenery. (amtrak.com)
Alaska Railroad
Seward to Anchorage and Fairbanks
If you've been thinking of visiting Alaska, the Alaska Railroad offers breathtaking excursions into the rugged back-country on trains such as the Denali Star, operating daily between Anchorage and Fairbanks. Most trains operate mid-May to mid-September and feature modern coaches. Vacation packages that include rail transportation, tours and hotels are available for groups. As an example, the Alaska by Daylight tour, which packs in an Alaska-sized dose of fun and adventure, includes dogsledding with Iditarod champs, cruising Resurrection Bay in Seward and exploring Denali National Park. (alaskarailroad.com)
Essex Steam Train & Riverboat
Essex, Connecticut
The only steam train and riverboat connection in the country spotlights the unspoiled Connecticut River Valley on a 2½-hour journey that begins at the historic rail station in Essex, Conn. Equipped with vintage coaches, the train travels through the quintessential New England towns of Deep River and Chester and near tidal wetlands. Sights on the 1¼-hour cruise aboard the Becky Thatcher, a Mississsippi-style riverboat, include Gillette Castle and the Goodspeed Opera House. (essexsteamtrain.com)
Rail Europe
Serving travelers for more than 80 years, Rail Europe is the largest North American distributor of European rail products, offering travel on more than 35 European railroads. With two million customers annually, Rail Europe books not only point-to-point tickets and rail passes, but also arranges such group services as onboard catering, hotel and airport transfers, and city sightseeing tours. The European train system continues to expand routes and schedules and upgrade equipment, making rail travel an easy choice for tour planners looking to enhance their itineraries by immersing their clients into the local culture. (raileurope.com)
Summary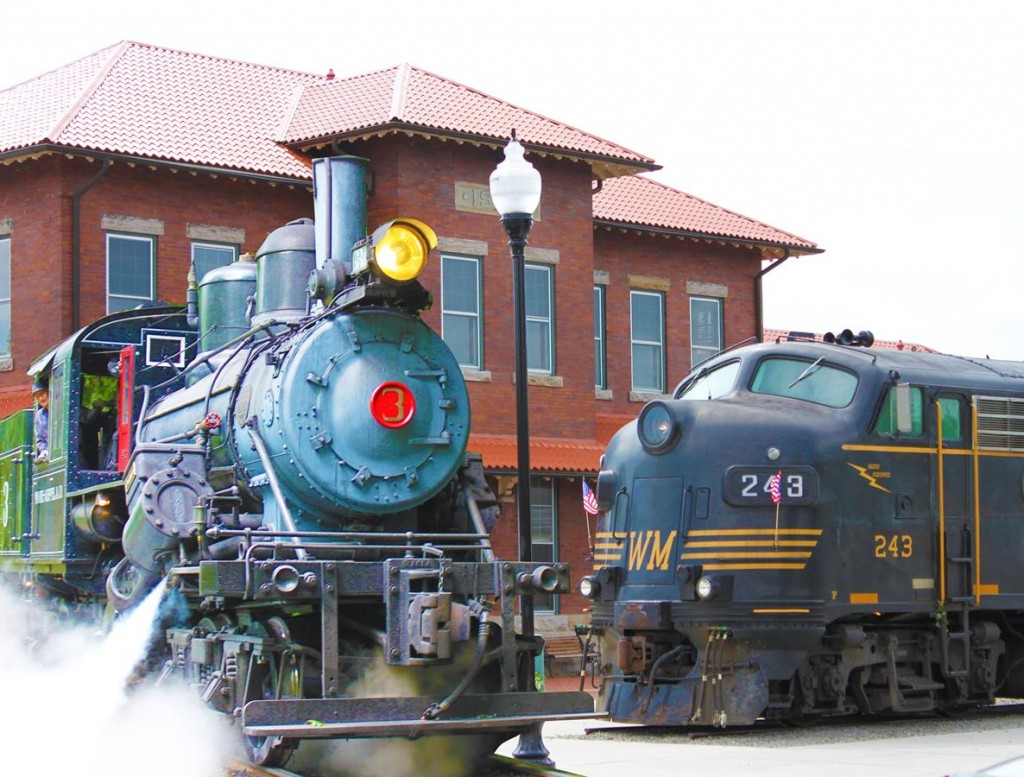 Article Name
Description
Train journeys, from scenic excursions through the Canadian Rockies to eye-opening rides in Europe, add a dash of magic to any group tour itinerary.
Author
Leisure Group Travel Magazine