Missouri Tour Guide
We are so happy to hear you're considering coming to visit us in Missouri! Looking over my life, I've had many opportunities to live in other states, but it never took long before I missed my home state, Missouri.  I missed the diverse landscapes and the closeness to everything and all the sometimes-hidden treasures.
Our metro centers can keep you busy for days. Springfield, St. Louis and Kansas City all have amazing opportunities waiting for any traveler, but I would also encourage you to explore rural Missouri as well.
We have so much to offer, no matter where your interests lie. If it's lakes, rivers or parks … we have it.  If you want to reminisce about the good old days, Route 66 has it.  If you want to learn about our roots, the Ozarks has a history that will keep you enthralled like a novel you can't put down.  I could go on for days about what I love to refer as "God's Country."
So, while you are here, don't be in a hurry. We're the Show-Me State. Let us show you, and who knows, you may be hooked.
It'll be great to have you here. Enjoy the show!
Ward Franz, Director Visit MO
Features & Itineraries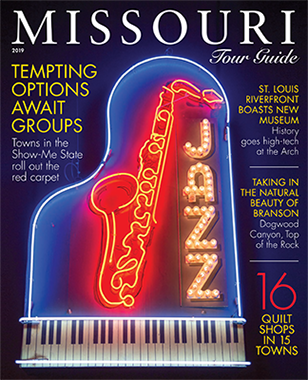 REQUEST INFORMATION FROM MEMBERS
View the Flipbook