Welcome to Minnesota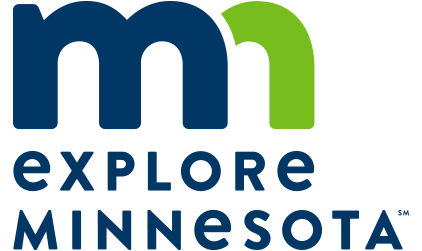 When people ask me what there is to do in Minnesota, I find myself stumbling over the answer. With more than 10,000 lakes, the headwaters of our nation's greatest river, the biggest of the Great Lakes, and the most famous mall in America, a better question might be: What should I do first?
The truth is, there's always something happening in Minnesota. 2018 will kick off with one of the biggest happenings of the year: Super Bowl LII, which takes the fi eld at U.S. Bank Stadium after 10 days of winter revelry in downtown Minneapolis and beyond. But the big game is only the beginning. New trails, new museums, new rides, new hotels and new adventures are poised to enhance what is already an extraordinary place to visit.
So what is there to do in Minnesota? How about mushing your own team of sled dogs on the Gunflint Trail? Descending a mile underground into a former mine? Watching Native Americans turn stone into sacred pipes? Or casting a line into the No. 1 bass lake in the country? These are just a few of lifelong memories that can be made on a Minnesota vacation, whether it's your first visit or your home state.
While you're here, you're going to want to share everything you've found with your friends and family back home. We've made it easy to do just that with our popular hashtag #OnlyinMN, which our hundreds of thousands of fans use every single day. Snap a selfie with our resident lumberjack Paul Bunyan, or pose in front of a beautiful waterfall or on a charming Main Street, and post it on social media for all to see. We may even feature your photo on our website or in print.
If you're reading this, we hope you're already considering bringing a group to Minnesota. This guide is full of ideas about things to do, attractions to visit, foods to eat and places to say. If you need even more inspiration, head to our website, give us a call, or chat with one of our travel experts. We can't wait to welcome your group to Minnesota!
Sincerely,
John Edman, Director, Explore Minnesota
---
Feature Articles
Sample Itineraries
View the Digital Page-flip Version