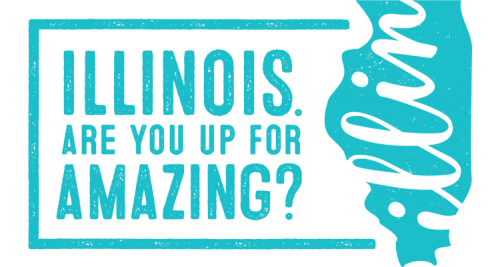 On behalf of the Illinois Office of Tourism, I invite you and your group tour to enjoy the many rewards to be found here in Illinois.
In a state that encompasses thriving urban centers like Chicago, as well as scenic natural vistas that will take your breath away, there is simply no end to the travel opportunities that await you in the Land of Lincoln.
Illinois offers something for everybody. Whether you prefer the world-class culture and dining of the big city, the friendly hospitality of small town America or the serene beauty of our natural wonders, you'll find what you're looking for in Illinois. From top-notch sporting events to world-class shopping, it's all here. Our theaters and museums represent thriving centers of culture, while lush forests and scenic parks set the stage for exciting outdoor adventures. You'll find an abundance of charming restaurants, not to mention our many fine breweries, distilleries and wineries. Of course, there's no shortage of historic sites, water parks, zoos, amusement parks, and kid-friendly activities for the whole family.
Illinois is a four season destination. Our winter eagle watching season offers unique views of one of the largest eagle migrations in the nation. Spring and summer are a prime opportunity for travelers to enjoy Illinois' scenic byways, beaches, and parks. Autumn brings with it the fall colors and provides some of the most beautiful hues and landscapes to be found anywhere in the country.
I'm proud of all that Illinois has to offer! I have no doubt that Illinois is your next group tour destination. At the Illinois Office of Tourism and Tour Illinois, we can help you build a memorable trip. We offer group tour planners many resources, so start your planning process with us.
For more information or for a look at everything the Land of Lincoln has to offer, be sure to go to our website at tourillinois.org.
Your friend in Illinois Tourism,
Cory M. Jobe Director Illinois Office of Tourism
---
Feature Articles
Sample Itineraries
View the Digital Page-flip Version